Christmas is the most wonderful time of the year. The winter weather combined with the decorations and cheer is a great way to get into the holiday spirit. However, you can also get your holiday fill from the 2016 St. Charles Christmas Traditions festival.
To help you prepare, we've created a guide featuring important details about the festival so you can enjoy it to the fullest.
What is St. Charles Christmas Traditions?
This festival is a month-long event that celebrates the holiday season. Starting on Black Friday through Christmas Eve, you can walk around historic St. Charles and feel the spirit of Christmas thanks to the lights and decorations. There will also be a variety of parades and interactive performances that you and your whole family can enjoy. You'll get to interact with Christmas characters like the Sugar Plum Fairy, Victorian carolers, elves and, of course, St. Nick himself. You may even run into Ebenezer Scrooge, who will obviously be having a bad day.
Notable Festival Attractions & Events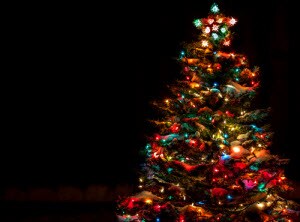 This festival isn't just about lights, decorations, and characters, though. It's a way to bring the community of St. Charles together through a variety of activities to help everyone get into the holiday spirit. You can participate in the gingerbread contest to help decorate the Gingerbread Village or you can take a leisurely stroll and admire the work of local crafters.
You can even take the little ones to the Old Post Office to send their wish lists to Santa Claus, and you can visit Santa's Cottage and Train Land. This feature brings the magical and wonderment of the North Pole right to historic St. Charles. Watch the elves hard at work making toys while you and your children can get your picture taken with Santa.
Your children can also enter to win a ride with Santa and Mrs. Claus in a horse-drawn carriage in one of the Santa Parades that occur on Saturday and Sunday each week. One child on each day will get the chance of a lifetime to ride with the Claus family from the 1000 block of South Main Street to the Jaycee Stage in Frontier Park.
If you're the romantic type, you may want to take your loved one to the Holiday Kissing Ball. The Kister Park Gazebo on the 400 block of South Main Street will be decorated in everyone's favorite holiday plant, mistletoe. You can also bask in the scent of chestnuts roasting on an open fire.
The St. Charles Christmas Traditions festival has been a favorite holiday event in St. Charles for more than 40 years. Come out and help spread the Christmas cheer to make this festival the best one yet.