People in the St. Charles area always look forward to January because of Fete de Glace. If you're unsure of what this is, then you've come to the right place. In this article, we're going to give you a guide to the 2017 St. Charles Fete de Glace. Then, you'll be ready to be a part of this time honored tradition.
What is the 2017 St. Charles Fete de Glace?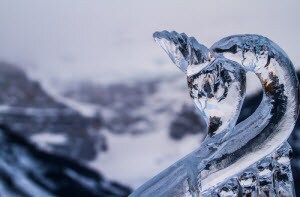 Fete de Glace means "Festival of Ice" in French. Every year in Historic St. Charles, there's an ice festival where many come to enjoy themselves while watching talented artists participate in ice carving. Each artist or carver begins with a 260 lb. block of ice, and then works their magic on the ice to create a breath-taking sculpture. You can even vote on the best sculpture. However, deciding on the best can be tough because all are truly impressive.
Event Details
The 2017 St. Charles Fete de Glace takes place on January 28th. Sculptors have from 9:30 a.m. until 3:30 p.m. to turn their 260 lb. ice block into a unique sculpture. The festivities will be located at 100 N. Main Street and take up about two blocks. There will be outdoor fire pits to keep warm, but there are also a variety of different restaurants that you can go to escape the elements and the man-made ice storm.
Ice Sculpting
Ice sculpting has been around for thousands of years, but it's difficult to pinpoint its origins. From decorative pieces to actual homes, ice sculpting is here to stay. There are a variety of different practices, materials, and tools that go into sculpting these ice blocks into a piece of art.
Today's sculptors have an arsenal of tools at their disposal. For detail, they use carvers and chainsaws for the removal of large pieces. Despite the detail of ice sculpting, the artists and carvers must work quickly because the ice can melt, even when outside in the cold.
What to Bring
The St. Charles Fete de Glace is a fun-filled event to take the whole family. Your children will watch in amazement as they see a giant block of ice turn into a carefully crafted sculpture. Since this event takes place outside, it's advised that you and your family bundle up with heavy jackets, scarves, gloves, and hats. There will be fires for you to warm up at, but extra clothing is still recommended. Considering this event is six hours long, you may want to bring some snacks, or you could get breakfast or lunch at the different restaurants in Historic St. Charles.
Now that you know about the 2017 St. Charles Fete de Glace, you're ready to attend and watch talented carvers turn a block of ice into a beautiful piece of art. Vote on your favorite in the hopes that it'll win. Have fun and stay warm.