Have you noticed a strange protrusion in your tire? If not, you should check to see if it's there. A lot of people go long periods of time without checking their tires, and that could lead to serious problems. A flat is pretty easy to notice due to the awful sound and your vehicle leaning to one direction, but other problems are harder to detect while driving, like a bubble. A bubble in your tire may sound strange, but it's fairly common.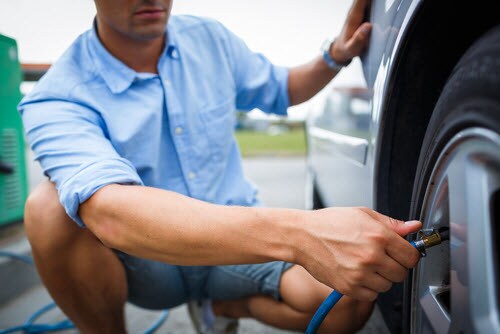 A bubble in the sidewall of your tire isn't a major issue in itself, but it can lead to one if you don't take care of it. These pesky bubbles represent an incoming major tire malfunction, so it's best to address it as soon as possible. Learn what it means to have a bubble in your tire and discover the steps you should take to avoid any blowouts or further damage to your vehicle. Follow this link to schedule service today.
Bubble in the Sidewall
On its own, a bubble in the sidewall may sound like a meaningless phrase, but it refers to the sidewall of your tire. The sidewall is the part on the outside around the wheel that doesn't touch the ground when you drive. If there's a bubble inside, it means that air is escaping through the inner lining. With the inner lining no longer holding the air inside, the thin sidewall, which is usually polyester or nylon, is the only thing keeping your tire from blowing out. If you want to stay safe, you need more protection than that.
These annoying bubbles in your tires are caused by damaged inner linings. Damage can occur through impacts of almost any kind. Keep in mind that you don't have to get in a major crash for the inner lining to break through impact. In most cases, you won't even notice the impact at all. Most commonly, these ruptures are caused by potholes, curbs, railroad crossings or other debris that you may have run over. Your car may drive just fine after hitting a pothole or something similar, but that doesn't mean the inner lining of your tire is intact.
What Now?
Unfortunately, the tire's integrity depends on the inner lining remaining intact. If you see a bubble in your tire, the inner lining is broken and it can't be fixed. The best course of action you can do is get a new tire. If you can't get a new tire for any reason when you notice the bubble, switch to your spare if you can. A spare tire that's smaller and more flimsy is still more reliable than a tire full of air from a damaged inner lining.
It's important, however, that you don't jump to conclusions. Occasionally, these bubbles can happen without damaged inner lining, which means it's the manufacturer's fault. If that's the case, you can often have the tire replaced under the conditions of your warranty. Do whatever you can to solve this problem, because tires with bubbles are incredibly weak.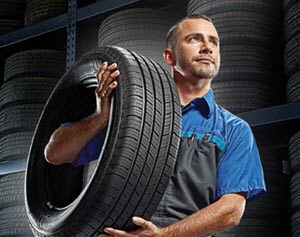 Remember that tires with bubbles cannot be fixed. There is no way to restore it to the way it was, because the structural integrity of the tire has been compromised. If you don't want to drive with a bubble in your tire, you have to replace the tire. There's no other safe and reliable choice.
Where to Change Your Tire
If you need to get your tire changed after a bubble has formed or for virtually any other service, St. Charles Hyundai is happy to help. The highly-trained professionals in our service department have dealt with bubbles in tires before and know exactly what to do. Rest assured that your vehicle is in good hands. Head over to St. Charles Hyundai's service department or call us at (888) 397-7306 to schedule your service appointment today!