When it comes time to choose your next car to help you get around the St. Charles, St. Louis, and Saint Peters area, you have a lot of options to consider. However, the major option you need to think on when choosing your next car is deciding whether to buy or lease it. There are a lot of factors with both options, so our team at St. Charles Hyundai is going to help you by giving you a little insight into both options so you can decide what's best for you.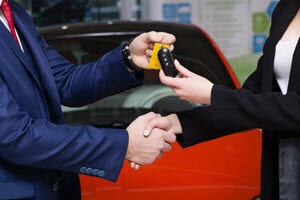 In this informative article, we're going to explore the pros and cons of both buying and leasing a car. While we won't tell you directly which option you should choose, we're merely presenting you with information so you can decide for yourself.
The Pros & Cons of Buying a Car
There's nothing quite like owning a car. It's yours and you can do whatever you want with it. Whether you want to repaint it, add some accessories, or take it across the country, you can. When you feel it's time to let go, you can even sell it. The important thing is that you'll have the car for as long as you want without having to return it to the dealership after a couple of years.
While there are a few advantages to buying a car, there are a few disadvantages when compared to the idea of leasing. When you buy the car, you need a heftier down payment that's about 10 to 20% of the vehicle's overall value. You'll also need to keep up with the monthly payments, which can be lowered a little bit with a larger down payment.
During your ownership, you'll need to take care of any mechanical issues or replacements after the warranty has expired. Most expensive vehicle components tend to wear or need replacing after the warranty has expired, so be prepared to face a hefty price tag. Another drawback to buying a car is when it's time to sell it. The value of the vehicle will have decreased, so you can sell it but you won't make all the money back.
Check out our new inventory here!
The Pros & Cons of Leasing a Car
Leasing is a great option for drivers who are unsure or aren't ready to buy their vehicle. You get to drive the vehicle for a few years and return it to the dealership when your lease is up. You also have the option to purchase the car at the end of your lease.
A major advantage that leasing has over buying is the lower monthly payments. If you're on a tight budget, leasing may be a wise choice for you. These lease vehicles also come with a limited warranty, which can be helpful if you're trying to save money when you need service.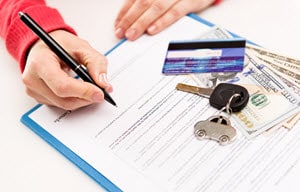 While leasing a vehicle seems like an enticing choice, there are a few factors you should know before making your decision. The major drawback to leasing is the mileage limitations. You're given a set amount of miles per year, and if you go over your mileage, you'll have to pay a small fee for each additional mile. When it comes time to return your vehicle to the dealership, it will have to be in pristine condition. Any cosmetic flaws, stains, or exterior scratches will come with an additional charge.
Check out our Pre-Owned inventory here!
Making Your Choice
In this article, you learned a lot about buying vs. leasing. However, when it comes time to decide, it's entirely your choice. Depending on your budget and needs as a driver, each option has its own advantages. If you have more questions, you can always contact us or stop in and see us at St. Charles Hyundai.
St. Charles Hyundai is proud to serve drivers in the St. Charles, St. Louis, and Saint Peters area.