Your car has a variety of important systems that help to ensure it runs properly. Without certain charging system components, a driver will be unable to start and operate their vehicle. A car's battery is one of the most important parts of the charging system.
Over time, the battery in a vehicle will begin to wear out and will eventually need to be replaced. When this time comes, it's a good idea to use the auto service center at your Hyundai dealership to perform your battery replacement.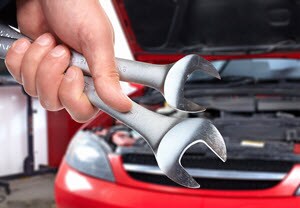 For our drivers in St. Charles, St. Louis, O'Fallon, and Saint Peters, our team at St. Charles Hyundai lists some of the benefits that come with taking a car to a dealership when in need of a new battery.
Taking Preventative Action
We've all been there: getting in our cars, starting the ignition, and hearing that awful click, click, click sound. Then, the process begins of trying to jump the car battery, and eventually disconnecting the battery and having to replace it.
However, checking your car battery life may have avoided this situation. Plus, when you have your battery replaced by an auto service center at your dealership, you'll be sure to have the job done right the first time.
Getting the Right Replacement Chosen
The main benefit that comes with using a dealership for this type of work is its access to Original Equipment Manufacturer (OEM) parts. Being able to put a battery made by the manufacturer of the vehicle in question is the best way to ensure it fits.
Many of the aftermarket batteries won't be nearly as powerful and well-made as the OEM parts, and the last thing that you as a car owner will want to do is put subpar charging components into your vehicle. By doing this, you'll only be creating more problems later on.
Choosing the right place to not only replace your battery, but to also keep up with routine maintenance, is crucial to ensuring the longevity of both your battery's and car's lifespan.
Let Well-Trained Technicians Install the Battery
Using a dealership will allow a car owner to get his or her new battery installed by experienced technicians. Attempting to do this type of work on your own could lead to mistakes that can affect the functionality of your vehicle.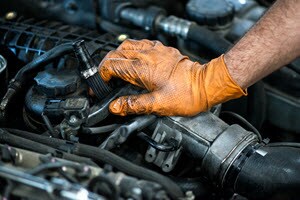 At our auto service center at St. Charles Hyundai, our highly experienced auto technicians will be able to remove the damaged battery and get the new one installed in a timely manner. Our expert team will ensure that you're getting the right battery for your Hyundai, and will show you how to preserve your battery life for the future.
Schedule Your Battery Replacement Today!
With our certified auto service center at St. Charles Hyundai, getting a battery replacement will be a breeze. We proudly serve the areas of St. Charles, St. Louis, O'Fallon, and Saint Peters.
Feel free to schedule service at any time via our online service scheduler. Simply fill out your information and preferred appointment time, and one of our team members will be in touch to confirm your appointment.