We all know that car inspection can be a pain, but it has to be done. While it may seem tedious, it does actually serve a practical purpose. Remember, mandated inspections aren't to annoy you. They just make sure your vehicle is safe enough for you and others on the road as not to put anyone in unnecessary danger. Good intentions don't make the process any less tedious, however, which is why it's so important to find the right place for a car inspection.
When you're wondering, Where can I get a car inspection near me? look no further than the service center at St. Charles Hyundai. Our friendly staff can take care of every aspect of your inspection with the quality and speed you deserve. Learn more about our car inspections and discover how St. Charles Hyundai can help.
Why a Car Inspection?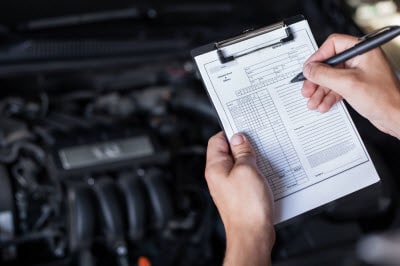 It's important to remember that while your car is your own private property, driving it is a privilege and not a right, even though most of us couldn't imagine life without them. In your local St. Charles, St. Louis, O'Fallon and Saint Peters areas, the government just wants to make sure you're staying safe, and you're not polluting the environment too much.
The emissions check won't take too long at all. Once your vehicle passes that, it will be submitted to a series of mechanical inspections. Technicians will look over safety features like your seatbelts, brakes and airbags, as well as aspects more closely relating to direct operation like your drivetrain, chassis and tires. Your lights and fuel system will be looked over as well to make sure everything is safe and in compliance with Missouri state law.
Certified Inspection Technicians
You can't just take your vehicle to any auto shop to get your inspection done. Only technicians certified by the state of Missouri can conduct your vehicle's inspection. To find the right technician for the job, you need to find a service center that proudly displays their state certification. You deserve only the best, however, so make sure you look for a service center that treats you with the respect and transparency you deserve.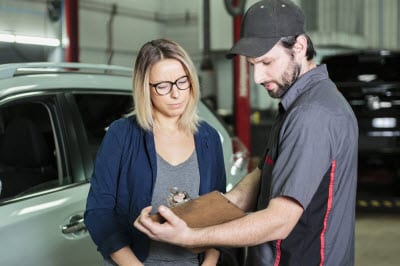 If you value quality and speedy service, look no further than the service center at St. Charles Hyundai. Our highly trained service technicians have the required state certification and the premier customer service dedication you deserve. We even have a short online form you can fill out to speed up your scheduling process. We work with you no matter what service you need, but a state inspection is one of the quickest services available.
Service Center at St. Charles Hyundai
Remember St. Charles Hyundai the next time you're wondering, Where can I get a car inspection near me? Our expert service technicians are unrelentingly dedicated to providing premier customer service and can ensure a quick and efficient inspection to make sure your emissions and mechanical workings are in order. Fill out our online form, visit us or call 888-397-7306 to schedule your car inspection or any other service you might need today!