As 4th of July is on its way, you're probably making your plans. Sure, you can go to some backyard barbecues or family get-togethers. Or, you could attend America's biggest birthday party! Fair St. Louis is coming, and we're going to give you the important details about this festival so you can plan your adventure.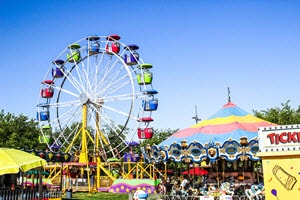 2017 Fair St. Louis Event Details
In St. Louis, America's birth is celebrated over four days. Day one of the fair, July 1st, consists of the 135th VP Parade in downtown St. Louis. Along Market Street, you'll see a variety of marching bands, floats, balloon characters, and loads of participants. You can head to the parade, or you can watch it right from your home on Channel 4 starting at 9:30 AM.
Over the next three days, the festivities will commence at Forest Park. The event is free for you and your family to attend. The three days will feature live performances from big-name acts, as well as plenty of fun activities and great food throughout the park and festival.
What You Should Look Forward to at 2017 Fair St. Louis
On Sunday, July 2nd, there will be a few performances on the #FairSTL Stage that you won't want to miss. DIRTY MUGGS performs at 5:50 PM, while SuperDuperKyle follows at 6:30 PM. AKON will close the show at 8:15 PM with a fireworks display presented by Enterprise Rent-A-Car and Edward Jones.
Monday, July 3rd, is 90's night at Fair St. Louis, with a variety of acts to make you remember everyone's favorite decade. Eve 6 will perform their hits starting at 5:00 PM, Sister Hazel will take the stage around 6:45 PM, and 3 Doors Down will close out the show at 8:30 PM. Their performance will be followed by another fireworks display.
Country music enthusiasts will enjoy the festivities on Tuesday, July 4th. Early afternoon performances will include Ben Morgan and Hudson Moore. At 4:35 PM, Matt Stillwell will take the stage, and Dan + Shay will follow at 6:15 PM. Jake Owen will close out the 2017 Fair St. Louis at 8:00 PM until the final fireworks display of the fair.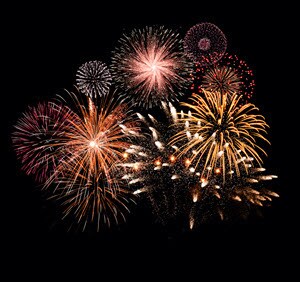 Food & Activities
While the musical performance create a pretty big draw for the fair, there are other things to do to stay active. The Fairway, located on Lagoon Drive in the park, is your chance to support local crafters and artisans who will be displaying their inventive wares and creations spanning from crafts, trinkets, and even food. You'll be amazed at the variety of products that the locals can make with their hands.
The Purina/Ameren Festival Zone will be the perfect place for the little ones to let loose. This area of the fair will feature a wide array of activities like face painting, caricatures, games, and even jugglers. This will be a chance for your children to run around and have a blast at the fair.
Was this guide helpful in showing you what you should look forward to at 2017 Fair St. Louis? This event should be a fun way to celebrate Independence Day. We want to wish you a safe and happy 4th of July!