---
The lifespan of brake pads is usually around
25,000 to 65,000 miles
. To know for sure, check your owner's manual for the recommended maintenance schedule, or contact us at St. Charles Hyundai. Drivers in the St. Charles, St. Louis, O'Fallon, and Saint Peters, MO, areas can count on our
service center
for brake maintenance.
---
Understanding Brake Pad Wear and Tear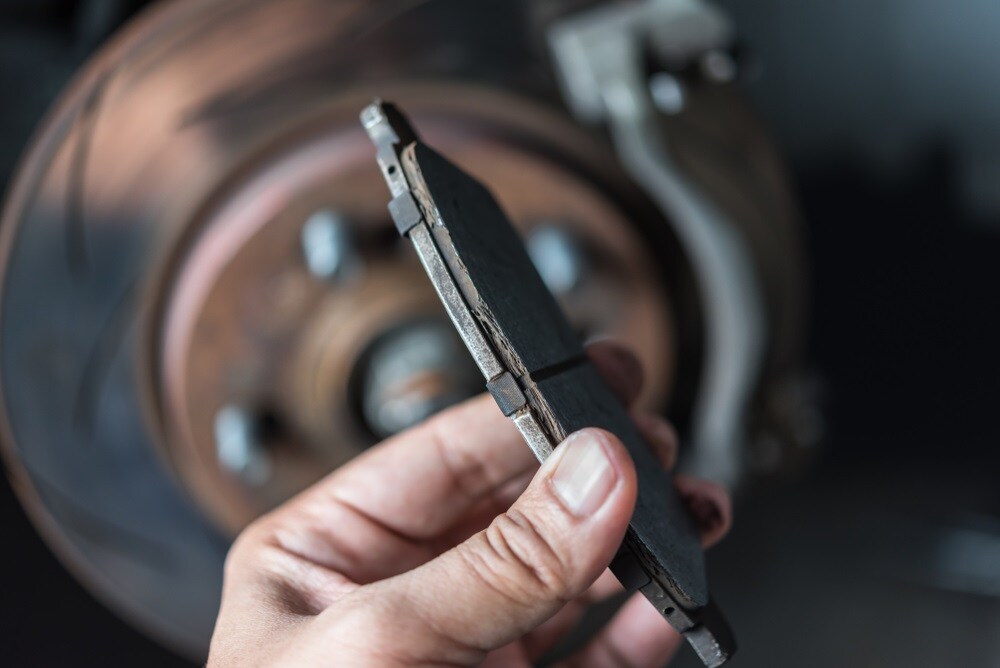 Brake pads are just one of the components that make up the brake system in your car. When you press down on your brake pedal, the brake pads apply pressure to the brake rotors to stop the car's wheels. Over time, though, since the brake pads constantly rub against moving metal, they will wear down.
Driving habits affect the lifespan of your brake pads, too. Frequent stop-and-go city driving will make your brake pads wear down more quickly, whereas smoother driving conditions can preserve them for longer. Get your brake pads inspected every year to keep an eye on their condition.
Signs Your Car Need New Brake Pads
There are a few signs that indicate it's time to get your brake pads replaced. You can check your owner's manual for more specific information on brake pads, but there are some warning signs that you'll need them replaced soon.

High-pitched sounds: One of the most telltale signs that you need your brake pads replaced is a loud, high-pitched squealing sound. If you hear this when braking, call us to schedule service right away!
Vibrations and shaking: Another sign that you may need your brake pads replaced is if you feel vibrations when you brake. It's possible that your brake pads aren't rubbing against the brake rotors smoothly, so it's best to get them inspected.
Pulling to one side: If your vehicle pulls to one side when you brake, it's possible that your pads are wearing down unevenly.
Warning light on the dashboard: Not all vehicles have an indicator light that you need brake service, but if yours does and it pops on, it's a sure sign that it's time to take your car into our service center for an inspection.
Common Types of Brake Maintenance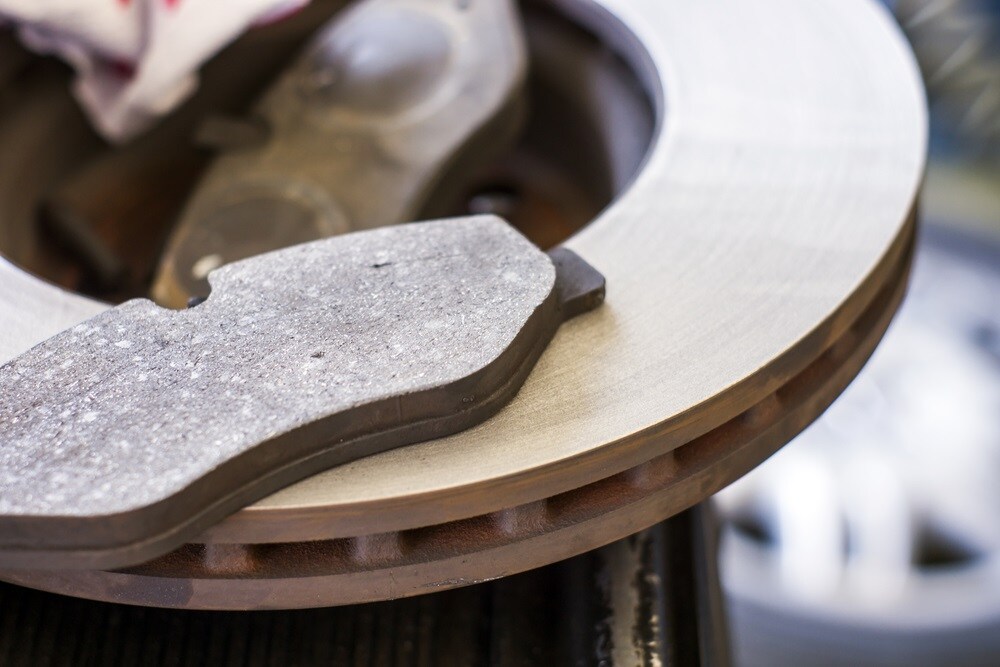 Your car's brakes are made up of several components that need maintenance and repair from time to time. In addition to brake pad replacements, other services your brake system may require include:

Replacing brake rotors: Brake pads and rotors often require maintenance at the same time, which is around 25,000 to 65,000 miles. Like pads, brake rotors wear away over time, making them less effective at creating the friction required to stop.
Bleeding brake fluid: When you press on the brake pedal, hydraulic fluid moves through brake lines to create friction between the brake pads and rotors. Over time, water can get trapped in these lines, which can increase your vehicle's stop time. Bleeding your brakes expels the old liquid and replaces it with fresh fluid. It's helpful to have your brake lines inspected about once a year.
---
Schedule Service Today!
If it's time for new brake pads, new brake rotors, or anything else, drivers near the St. Charles, St. Louis, O'Fallon, and Saint Peters, Missouri, areas can count on our service technicians at St. Charles Hyundai to take care of it. Schedule your appointment today!
---