The brakes on your vehicle are one of the most important components because they're responsible for not only helping you adjust the speed of your vehicle, but they're the feature that gives you control to stop the vehicle. Considering the important function that your brakes perform, it's important to make sure that they're functioning properly. However, if they feel squishy and not as responsive as usual, you may need to learn how to bleed brakes to fix the problem.
At St. Charles Hyundai, we're here to help drivers in St. Charles, O'Fallon, and Saint Peters learn more about their brakes, the issues they face, and how to perform an important service like a brake bleed.
Why Do My Brakes Feel Squishy?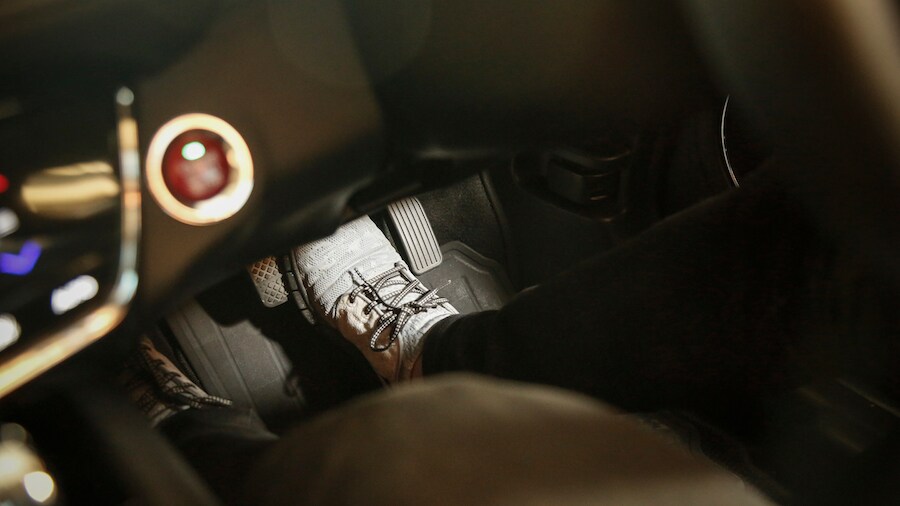 If you notice that there's little resistance with your brake pedal, and it feels a bit squishy, it may mean that you have air in your brake lines. Brake fluid should be the only thing in the lines, but if there's air trapped, you'll have to get it out to regain full braking functionality and power. You never want to drive when you don't have full braking power.
How Does Air Affect My Brakes?
When you press on your brake pedal, you're essentially pushing brake fluid through the lines to initiate the calipers to push the brake pads against the rotors, which will reduce your speed and wheel rotations. If there's air trapped in your brake lines, it can halt the fluid from making it to the caliper, which is why you feel the sponginess of the brake pedal.
How Do I Get Air Out of My Brake Lines?
If air makes it into your brake lines, don't worry, it's not permanent. You'll simply have to bleed your brakes. This process involves you draining the brake fluid in your vehicle so the air can escape. The air is essentially trapped, and bleeding your brakes is the only way to get it out.
What Types of Tools/Materials Do I Need to Bleed My Brakes?
There's a few tools and materials that you'll need to utilize during a brake bleed. First, you'll need gloves to keep your hands protected. You'll also want to have a bottle of fresh brake fluid, a rubber hose, and an empty vessel or a specific bleeder bottle. The only tool you'll need is a wrench, but you'll also want to have a friend help you because bleeding brakes is a 2-person job.
How Do You Bleed Brakes?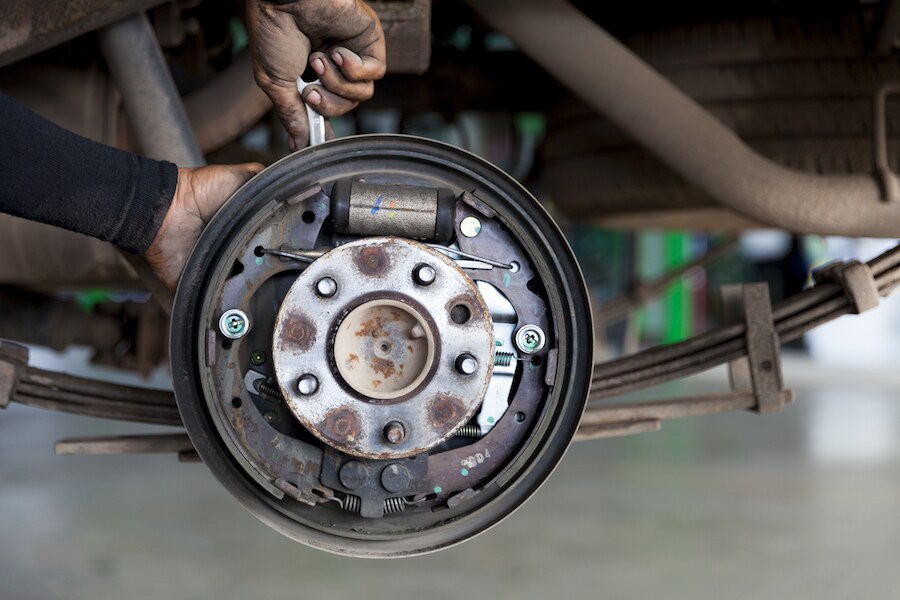 Knowing how to bleed brakes effectively can help you get the air out of your brake lines so you don't have to worry about losing the power to stop or slow down your vehicle when you're in transit. The first step is to remove the wheels to expose your rotors and calipers.
Once the wheel is removed, you'll see the bleeder valve on the caliper. You'll want to attach the rubber hose to this valve before you start the process.Once the hose is in place, you'll want to have your friend sit in the driver's seat. Open the valve with the wrench and have your friend press down on the brake pedal (make sure you communicate of when to start and stop). Once you see a steady stream of brake fluid coming out, be sure to add more fluid, or else air will get in and you'll have to repeat the entire process.
Having Your Brakes Bled at St. Charles Hyundai
Bleeding your brakes can be a lengthy, involved, and complicated process. However, if you need the service performed, there's no getting around it. You can actually contact us at St. Charles Hyundai for help. Our technicians know how to bleed brakes, so you can rest easy knowing that you're getting this important serviced performed by trained professionals.
At St. Charles Hyundai, we're proud to help drivers in St. Charles, O'Fallon, and Saint Peters take care of their vehicles.