If you love hitting the road in a sedan, then you should think about taking a spin in the Hyundai Accent. One of Hyundai's top vehicles, the Accent provides everything drivers in St. Louis, O'Fallon, Saint Peters, and St. Charles could want in a vehicle, including steady performance and convenient features.
Hyundai vehicles are also well-known for their reliability. If you want to help your Accent stay that way, then you need to schedule regular maintenance from a trusted service professional, like the ones at St. Charles Hyundai. Take a look at some of the appointments on your Hyundai maintenance schedule that'll help keep your Hyundai Accent running the way you deserve.
7,500-Mile Service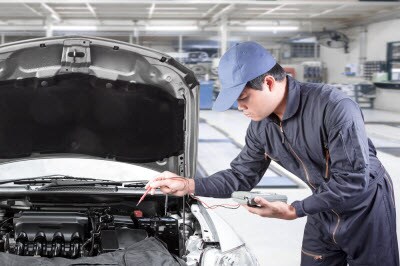 There are a variety of Hyundai maintenance tasks that can keep your Accent on the road for years to come.
For instance, your engine filter and engine oil will be replaced, and your Accent's tires will be rotated. A battery inspection will also be performed. The air cleaner filter and vacuum hose will be inspected, and fuel additive will be added.
Accent Inspections After 15,000 Miles
After you've been driving your Hyundai Accent for 15,000 miles, which will usually coincide with the 1-year mark, another service appointment will be needed. This appointment will include the items mentioned above, as well as some very important inspections.
The exhaust pipe and muffler of your Accent will be inspected, as will the boots and drive shafts. Your maintenance professional will inspect multiple components of your braking system, including the pads, calipers, and discs. To keep your Accent running well, schedule this appointment whenever another year has passed, or after you've driven 15,000 miles.
Service at 30,000 Miles
One of the most comprehensive service appointments for your Accent will occur at the 30,000-mile mark. Generally, this will occur 24 months into the life of your sedan.
On top of the 7,500- and 15,000-mile service items, this appointment will cover several inspections that are crucial to the ongoing functioning of your automobile. Your fuel filter and fuel lines will be inspected, and if necessary, replaced. There will also be an inspection of your parking brake and brake fluid. If you have a manual transmission, your clutch fluid will be inspected.
60,000 Miles & 120,000 Miles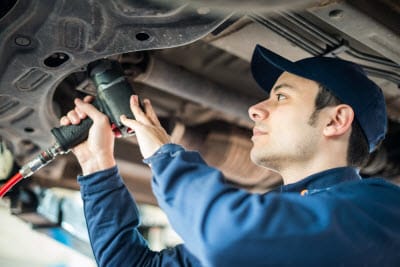 The 60,000-mile check will follow the 30,000-mile one. Along with the above-mentioned work, you'll need the following completed:
Inspect air conditioning refrigerant.
Inspect steering gear box, linkage & boots/lower arm ball joint, and upper arm ball joint.
Inspect suspension mounting bolts.
Replace climate control air filter, for evaporator and blower unit.
If your vehicle has reached 120,000 miles, then you've done a great job at keeping up with the routine maintenance. At this point, the only additional work that needs to be done is replacing the coolant.
Find Hyundai Maintenance
The Hyundai Accent is one of the most dependable vehicles you could drive, and if you follow this maintenance schedule, your sedan should last for many years and miles. Get help with these important Hyundai maintenance items by working with the service and parts department at St. Charles Hyundai.
We're a full-service dealership that can help you keep your vehicle on the road in Saint Peters, St. Charles, St. Louis, and O'Fallon. Whether you need service for your Accent or are interested in purchasing a new or pre-owned Hyundai, be sure to visit our dealership today.