We all know that the inside is what matters most. The outside of a vehicle can be flashy, sleek, and colorful, but if the interior is packed with subpar technology, a tacky trim, and a lack of safety features, then the vehicle you thought was exceptional may not be.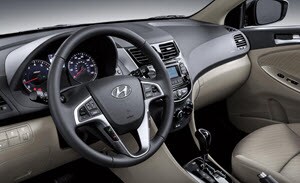 At St. Charles Hyundai, we don't want you to regret buying an automobile with lackluster interior features. Fortunately, we did the research to compile numerous reviews of various Hyundai vehicles to equip you with accurate knowledge. For our neighbors in St. Charles, St. Louis, O'Fallon, Saint Peters, and beyond, check out our interior reviews to stay well-informed.
A Quick Dose of Information
Hyundai always strives to provide the best on both the inside and outside of each model. Luckily, you won't need to sacrifice an attractive exterior to attain a comfortable and technology-packed interior. From easy-to-use touchscreen interfaces to lumbar-supported seats, automatic temperature control to Bluetooth® streaming, you'll be in the lap of luxury without breaking the bank. 
With so many options for superb convenience, it can be overwhelming to sift through page after page of vehicles to try to find the specific features you're itching to have. With our interior reviews, you can have a quick dose of information to educate yourself on the vast arrays of features each Hyundai vehicle offers. Some features beloved by many satisfied Hyundai owners include Blind Spot Detection, Smart Cruise Control, Clari-Fi™ Music Restoration Technology, Automatic Emergency Braking, and much more!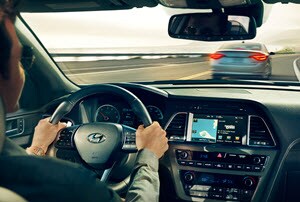 Learn More About the Interior of Your Hyundai
To begin your crash course on Hyundai interior features, check out the reviews on this page. From sleek sedans to cargo-hauling trucks, spacious vans to durable SUVs, we have it all. If you wish to arm yourself with the best, available information about these impressive vehicles, take a few minutes to educate yourself by reading on.
If you have any questions about an interior feature or a Hyundai car, don't hesitate to contact us. We at St. Charles Hyundai proudly serve our neighbors in St. Charles, St. Louis, O'Fallon, and Saint Peters, and hope to help you find the vehicle of your dreams.