The best way to keep your car in great condition for years and miles to come is with regularly scheduled maintenance appointments. These services are important to making sure that you can always get where you need to go in St. Peters, St. Charles, and O'Fallon. This guide to Hyundai maintenance schedules is brought to you by the team at CLIENT, and will provide you with detailed information about when your specific Hyundai model needs service.
2018 Hyundai Santa Fe Sport Maintenance Schedule
2018 Hyundai Accent Maintenance Schedule
2018 Hyundai Veloster Maintenance Schedule
2018 Hyundai Elantra Maintenance Schedule
2018 Hyundai Sonata Maintenance Schedule
2018 Hyundai Tucson Maintenance Schedule
The Importance of Regular Maintenance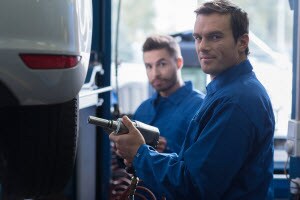 At certain times throughout the life of your vehicle, you'll need to bring it to a trusted mechanic for regular maintenance. During these appointments, you'll receive a variety of services. Your auto technician will check all of your vehicle's systems for proper performance and signs of wear. Any worn or damaged parts can be replaced before they can cause expensive damage to the vehicle. You'll save yourself time and money, and you'll extend the car's overall lifespan.
Every Hyundai model is unique and different, so it's important to understand when to schedule these appointments for your specific model. On this page, you'll discover helpful information about all of our offerings. Simply locate your model and click through to discover your personalized maintenance schedule.
General At-Home Care
In addition to your regularly scheduled maintenance appointments, it's a good idea to monitor the condition of your vehicle at home to make sure that it's always health and safe to drive.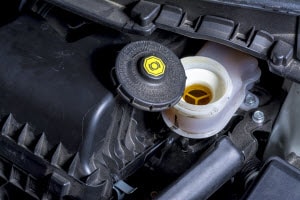 Be sure to check fluid levels regularly, inspect the interior and exterior of the car, and keep an eye out for strange noises or changes in the feel of the car's ride quality. For more information on the services you can perform at home, you can check your Hyundai owner's manual. If you notice anything about your vehicle that doesn't seem quite right, be sure to contact your mechanic for advice or to schedule an appointment to check out the issue.
Schedule Your Maintenance Appointment
If it's time for your vehicle to come in for a checkup, or if you've noticed an issue, you can count on the team of technicians at St. Charles Hyundai to get your car back in like-new condition in no time. Contact us today to schedule an appointment at our service center, and soon, you'll be back on the streets of St. Peters, St. Charles, and O'Fallon.