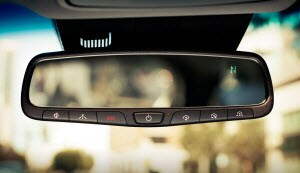 2018 Hyundai Elantra Safety Features
2018 Hyundai Kona Safety Features
2018 Hyundai Sonata Safety Features
2018 Hyundai Santa Fe Sport Safety
Welcome to our vehicle safety review library. At St. Charles Hyundai, we try to be as helpful as possible to our drivers in the St. Charles, St. Louis, and Saint Peters areas who are actively researching their next car. While we specialize in customer satisfaction and automotive maintenance, we try to help educate our drivers on the vehicles in our inventory.
One of the ways we educate our drivers is by giving them detailed information on the safety features of the Hyundai models on our lot. Safety is one of the most important and often overlooked factors in the research process toward getting your next car. You want to be sure the vehicle you intend to purchase has the capabilities to help prevent an accident or protect you and your passengers in the event that one occurs. 
Our Safety Reviews
These safety reviews are fairly easy to follow. They'll begin with a brief introduction, then they'll highlight some of the important safety features. You'll learn a great deal about active safety features like the braking systems and traction and stability control.
You'll also learn about the passive safety features. You'll learn about the protective body design of the Hyundai vehicles. You'll get an in-depth look at the advanced airbag systems that not only protect you during a collision, but can also help prevent airbag-related injuries.
You may see some of the optional driver-assist technologies that are available with the higher trim levels. Some of these intuitive systems will actively help your driving by providing alerts and assistance. You'll learn about how these systems can help you avoid a crash. 
How These Reviews Help
Our safety reviews were designed for drivers who take the safety of their potential vehicle seriously. They'll highlight the different safety systems the vehicle features so you can get a better idea of what's keeping you and your passengers safe when you're out on the road. Having a great idea about a vehicle's safety features is one of the best ways in deciding if it's the car for you. 
At St. Charles Hyundai, we're always happy to help drivers in the St. Charles, St. Louis, and Saint Peters areas learn about the vehicles on our lot.