St. Charles and O'Fallon drivers need a vehicle that can enhance an active lifestyle, and they can find just that in the Hyundai Santa Fe. This SUV is just what St. Louis and Saint Peters drivers need to take in a sporty drive while also enjoying a spacious cabin. That's why St. Charles Hyundai has collected this information on what you can find inside this vehicle.
Learn more about the Hyundai Santa Fe:
2020 Hyundai Santa Fe Review
2019 Hyundai Santa Fe Sport Review
2019 Hyundai Santa Fe Review
2019 Hyundai Santa Fe XL Review 
Hyundai Santa Fe Towing Capacity
Hyundai Santa Fe XL
Hyundai Santa Fe Lease
Hyundai Santa Fe Maintenance Schedule
Hyundai Santa Fe Sport Lease
Hyundai Santa Fe Trim Levels
Hyundai Santa Fe Trims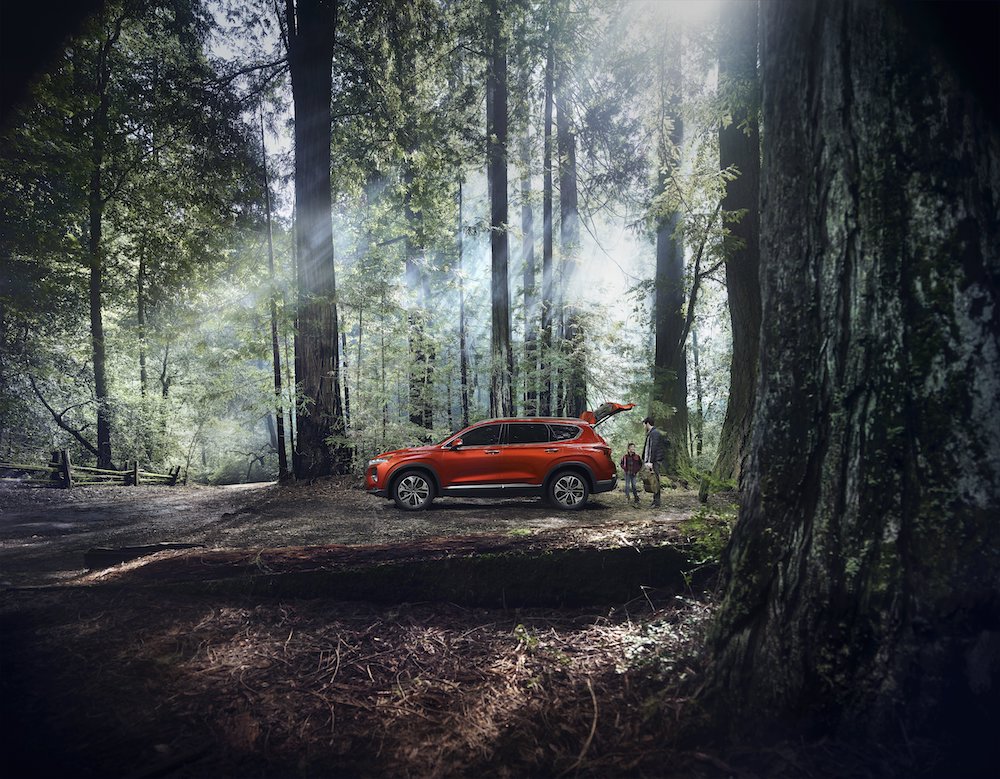 There are seven trims available with the Hyundai Santa Fe, all which offer their own array of available technology. It all starts with the SE trim which comes with a standard Idle Stop & Go system. When you're stopped in traffic, your vehicle will cut the engine until you press the gas again to make sure you don't waste gas while idling.
Moving onto the available Limited trim, drivers get ahold of some extra features that make driving more comfortable. Enjoy using LED headlights that shine extra light onto the road for even more nighttime visibility.
Moving onto the highest tier we find the available Ultimate trim. This model comes standard with features like ventilated front seats that keep you cool and dry on hot days. Drivers will also enjoy the standard four-way power lumbar driver seat that comes with this trim.
Engine Options and Capabilities
Available with the Hyundai Santa Fe are two engine options that go a long way in making this SUV exciting to drive. Standard is the 2.4L inline four-cylinder engine with 185 horsepower and 178 lb-ft of torque.
If you choose to upgrade to the Limited 2.0T or Ultimate 2.0T trims, you'll have access to the turbocharged 2.0L inline four-cylinder engine. You can enjoy up to 235 horsepower and 260 lb-ft of torque with this powertrain.
Fuel Economy
Having a fuel conscious engine inside your SUV creates an excellent blend of form and function. Drivers equipped with the 2.4L engine can expect to achieve an EPA-estimated 22 city MPG and 29 highway MPG.1
If you've upgraded to the available 2.0L engine, drivers will be achieving an EPA-estimated 20 city MPG and 25 highway MPG.1 No matter which engine you use, you'll be able to enjoy an excellent blend of performance and fuel-efficiency.
Read our Hyundai Santa Fe MPG review
Interior Features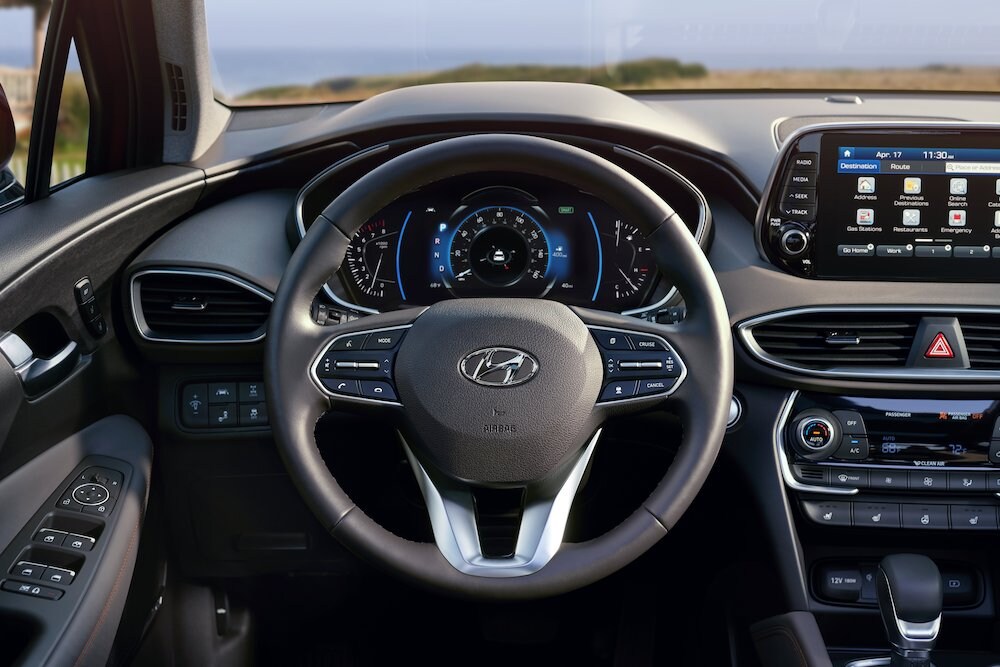 The interior of the Hyundai Santa Fe is designed with advanced technology to enhance your driving experience. For example, an available seven-inch LCD Multi-Information Display sits behind your steering wheel. This screen provides clear and comprehensive information on your car's systems in an attractive format.
Read our Hyundai Santa Fe Interior review
Standard Active Safety
Drivers will be able to feel comfortable and secure with the suite of standard active safety features that come with the Hyundai Santa Fe. Just look at the standard Lane Keeping Assist system that works to keep you driving in your lane. This SUV will correct for any drifting that may occur, so that you stay on course.
Explore the Hyundai Santa Fe
The Hyundai Santa Fe is a vehicle designed from the ground up to fit a variety of lifestyles. Whether you're an adventurer or you need a family car, this SUV is what St. Charles, St. Louis, O'Fallon, and Saint Peters drivers need. It's because of that that St. Charles Hyundai has put together this collection of information on what this car can do.
If you're interested in learning more about this SUV, start your research here today.
EPA estimates for comparison. Your actual mileage will vary with options, driving conditions, driving habits, and vehicle's condition. Some accessories are not available on some models. While the information contained in this website was correct at time of publishing, specifications and equipment can change. Hyundai reserves the right to change product specifications and equipment at any time without incurring obligations. Some vehicles are shown with optional equipment. Specifications apply to U.S. vehicles only. Please contact your Hyundai dealer for current vehicle specifications.