When you're cruising through the streets of St. Charles, St. Louis, O'Fallon, and Saint Peters, you deserve to ride in style. Few things are more stylish than a new sedan, but finding the right one can be difficult. Too often, some of the best sedans are out of your price range, but if you opt for a car lease rather than buying one outright, you don't have to be left out.
One of the best sedans to lease is the new Hyundai Sonata. With exciting Hyundai lease deals available at your local St. Charles Hyundai dealership, you can get behind the wheel of the new Hyundai Sonata in no time. Learn more about this incredible sedan and discover if a Hyundai Sonata car lease is right for you.
Hyundai Sonata: Sleek Design Inside and Out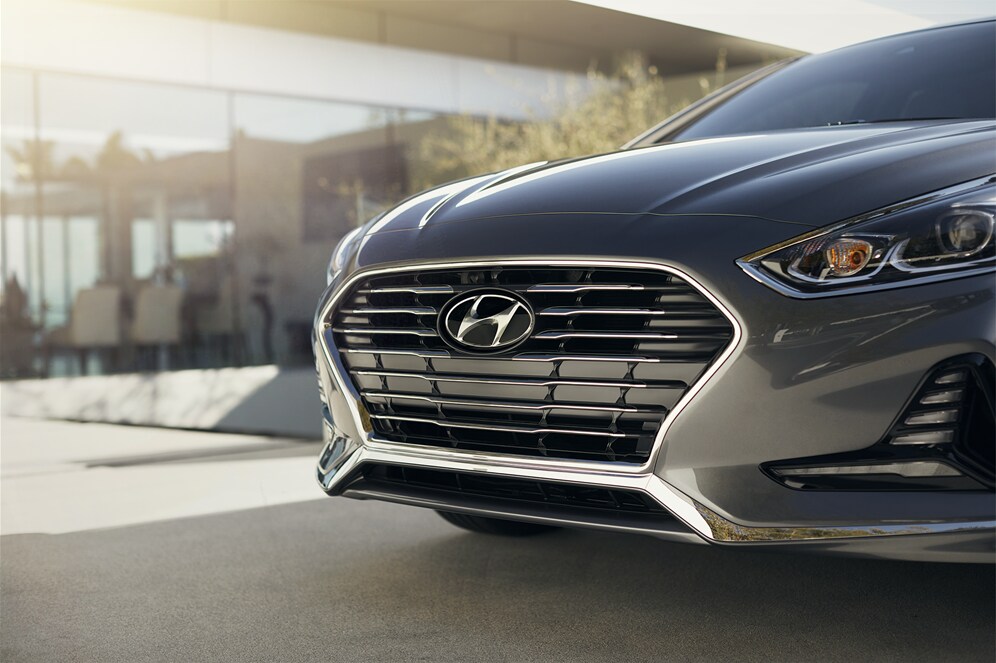 The Hyundai Sonata is a sedan built to move at your own pace-designed to be a sleek and fun drive, and spacious enough even for families. No matter what, this comprehensive vehicle offers plenty of features for just about anyone.
Powertrain Options
At the core of this vehicle is a robust powertrain that moves it all. This sedan is built to offer both high fuel efficiency and engine power for a very balanced drive.
You'll find a standard 2.4L inline four-cylinder engine under the hood with 185 horsepower and 178 lb-ft of torque. This engine also provides an EPA-estimated 26 city MPG and 35 MPG1 so you can travel long distances quite easily. You can enjoy this vehicle for all it's worth with a powertrain offering excellent performance with a great driving range.
For a bit more extra power, go with the Limited 2.0T trim. This model offers an available turbocharged 2.0L four-cylinder engine with 245 horsepower and 260 lb-ft of torque. An EPA-estimated 23 city MPG and 32 highway MPG1 helps wrap this engine up nicely with a comfortable blend of performance and fuel-efficiency.
Standard Safety & Drive Assistance Features
In addition to offering a robust engine, you'll find great technology inside the Hyundai Sonata as well. This vehicle comes standard with smart safety features that will keep you driving safely everywhere you go.
Standard Blind Spot Detection will help keep you from changing lanes into another vehicle. A light will appear on your side mirror to notify you of when a vehicle is in your blind spot. This way you can achieve full situational awareness while on the road.
Plus, with a standard traction control system, your vehicle will be able to correct for wheel slippage. Enjoy tight, responsive handling even while in inclement weather, so you can enjoy your sedan year-round.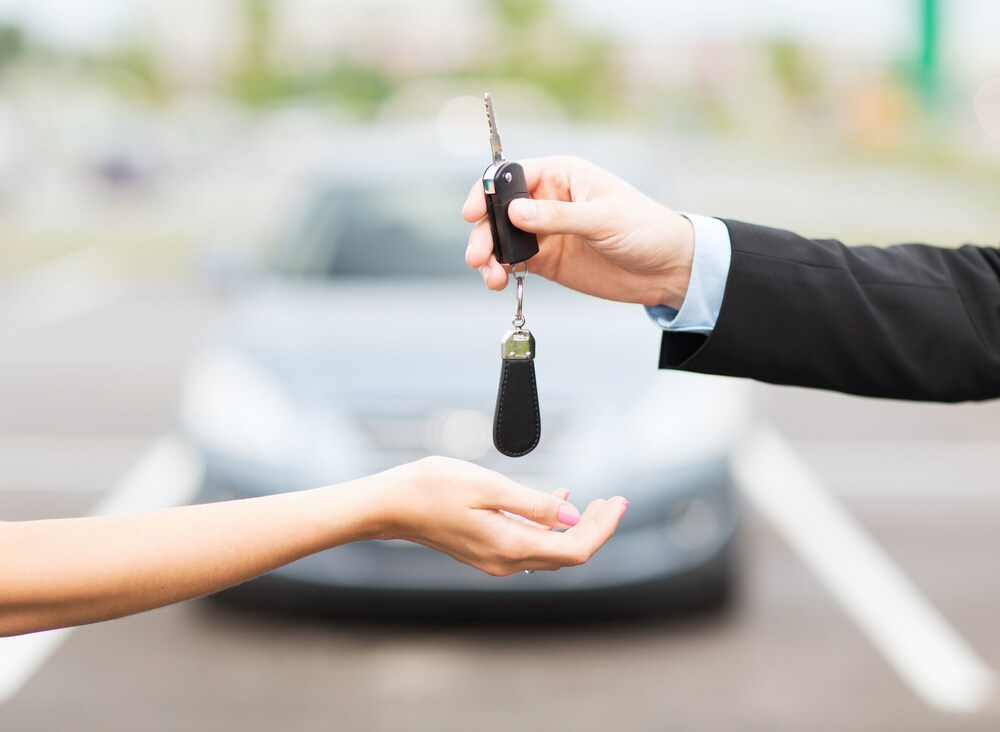 If you decide to go for a car lease rather than buying the car, you're going to save money. A lease will always be more affordable since you're only paying for the number of miles you use rather than the value of the entire vehicle. The downside is you only have a limited number of miles you're allowed to drive, but most contracts include more than enough miles for your needs.
In addition to saving money, you don't have to deal with the hassle of trying to sell the car when it's time to trade up. At the end of your contract, you simply return the car to the dealership. At that point, you can lease a new vehicle or just return it and go on your way, among other options
Leasing is also a great way for drivers to enjoy vehicles with the latest features. Buying a new vehicle outright can often mean high monthly fees, but leasing can help people take home a newer vehicle. This is excellent for commuters who want a vehicle that will make their drive to work more comfortable.
Overall, leasing is a great choice for drivers who want to drive the latest cars without having to pay the full cost of the vehicle. If you primarily drive locally, to and from work, an easy way to upgrade your travel is to lease a new car.
Why Lease a Hyundai Sonata?
Commuters and families alike will enjoy the Hyundai Sonata and its sleek design. Everyone likes a sleek car and this vehicle offers the technology and performance to make driving fun for everyone. This vehicle offers an excellent blend of both safety and performance creating an excellent full package for any driver.
Leasing a Hyundai Sonata not only provides drivers with low monthly fees but it's a car that will make everyone happy. With the lease deals available at our dealership, it's easy to take home a new Hyundai Sonata today.
Finance Center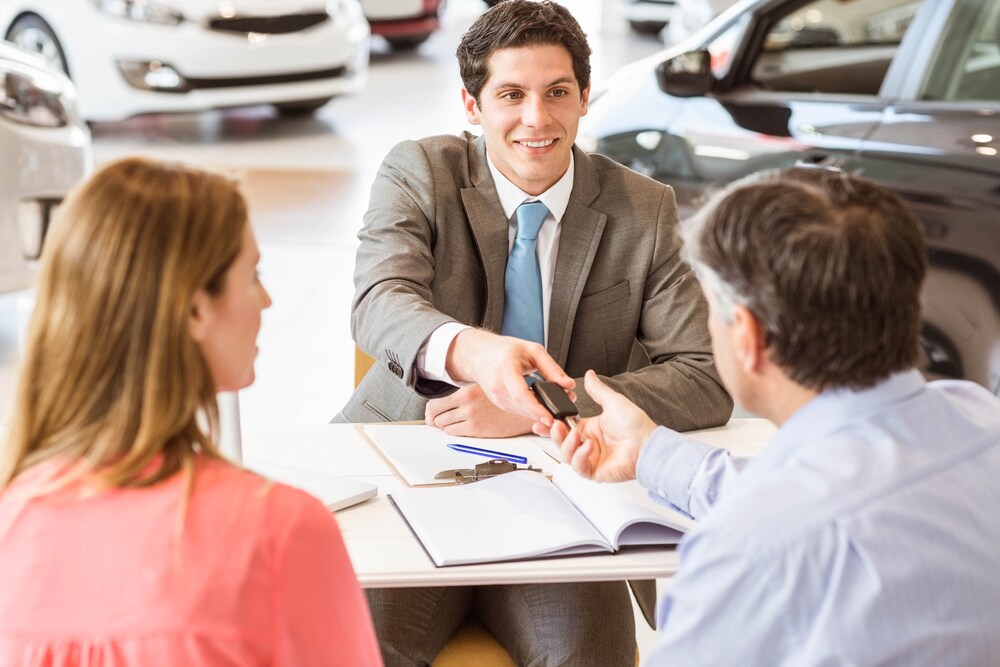 If you want to put together a Hyundai lease deal, you'll need the help of car lease experts. The expert financiers at St. Charles Hyundai more than qualify. With years of experience in the industry, you can be sure you're getting the best help for your Hyundai Sonata car lease. Our financial application form is available online, so financing your car lease is easier than ever before.
You can even get pre-qualified for financing by filling out our convenient online form if your credit isn't exactly where you want it to be. Remember, our financiers have experience working with all kinds of budgets and credit scores, so all you have to do is be honest with them. After that, you can expect the best Hyundai lease deals around.
Car Lease at St. Charles Hyundai
If you're looking for the best Hyundai lease deals in the St. Charles, St. Louis, O'Fallon, and Saint Peters areas, look no further than St. Charles Hyundai. We have plenty of premium Hyundai Sonatas in our inventory of various trim levels, so you can count on finding the right one for your needs. Visit us or call today to get started on your Hyundai Sonata car lease!
If you're interested in giving a Hyundai Sonata a try, schedule a test drive with us online or over the phone today!
1 EPA estimates for comparison. Your actual mileage will vary with options, driving conditions, driving habits, and vehicle's condition. Some accessories are not available on some models. While the information contained in this website was correct at time of publishing, specifications and equipment can change. Hyundai reserves the right to change product specifications and equipment at any time without incurring obligations. Some vehicles are shown with optional equipment. Specifications apply to U.S. vehicles only. Please contact your Hyundai dealer for current vehicle specifications.