The St. Louis area is a beautiful stretch of America just begging to be explored. To help St. Charles, St. Louis, O'Fallon, and Saint Peters drivers see everything this place has to offer, our dealership is providing an inventory of SUVs. At St. Charles Hyundai, we provide a wide selection of versatile vehicles that are well-suited for hitting the open road.
Hyundai SUVs near Florissant, MO
Hyundai SUVs near O'Fallon, MO
Hyundai SUVs near Saint Charles, MO
Hyundai SUVs near Saint Peters, MO
Hyundai SUVs near Wentzville, MO
Hyundai SUVS for Sale St. Peters, MO
Explore the St Louis Area
There's plenty to do in and around St. Louis, as this historic city starts with a bustling center that gives way to comfortable riverfront towns. Whether you're traveling across the state of Missouri or you just want to see what your neighborhood has to offer, there's always something for you here.
However, getting around this area requires a spacious vehicle with plenty of versatility. That's why our dealership supplies drivers with reliable SUVs with all the latest active safety features and plenty of cargo volume.
Explore Our Hyundai SUVs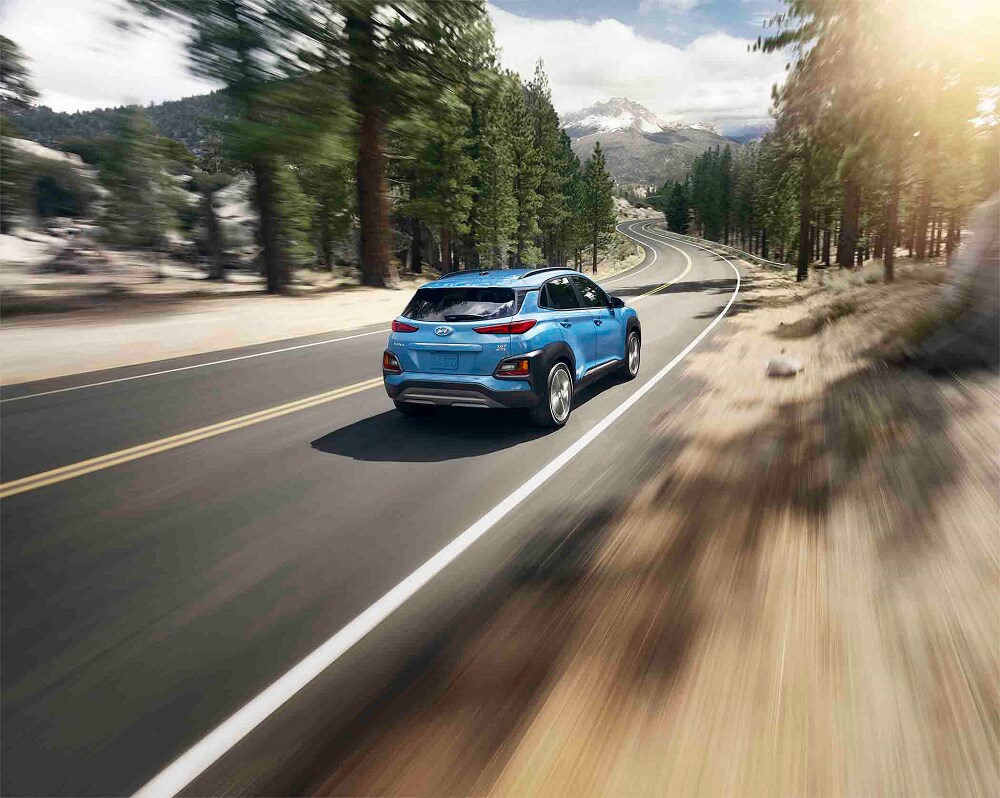 The SUVs available on our lot offer plenty of versatility for drivers looking to head out on an adventure. Are you a driver looking for a fuel-efficient model that's ideal for traveling through the city? Look to our available Hyundai Kona models. This compact SUV offers excellent utility for the urban driver.
If you're looking for a bit of a step up from a compact vehicle, the Hyundai Tucson offers a flexible midsize option. Here you'll find a spacious and flexible storage space inside a sturdy and comprehensive family vehicle.
Why Look to a Hyundai SUV?
Hyundai SUVs provide drivers not only with reliable handling and great storage space, they also give drivers excellent safety features. Enjoy features like Safe Exit Assist, standard aboard the Hyundai Santa Fe. Drivers will be able to rest easy knowing that their passengers are protected if they're about to open their door as a car is coming along the side.
The vehicles available in the Hyundai SUV lineup are great for just about everyone. With the Kona for solo travelers and the Santa Fe for family trips, you'll be set to explore when you use one of these vehicles.
Learn More About Our Available Hyundai SUVs
Drivers in the St. Charles, St. Louis, O'Fallon, and Saint Peters areas will have a great time with our available SUVs. Our team at St. Charles Hyundai is happy to help drivers get the vehicles they need for traveling in confidence.
Are you interested in learning more about our available Hyundai SUVs? Click on one of our available links to learn about the models at our dealership.