Hyundai vehicles are known for their affordability and recent improvements, and they're also quickly becoming known for their incredible technology features. With safety, entertainment, and convenience technology becoming more popular, the Hyundai lineup offers all of these features that you value most.
You can learn more about the features in each of the most popular Hyundai models in our technology pages below.
Hyundai Lineup Technology Features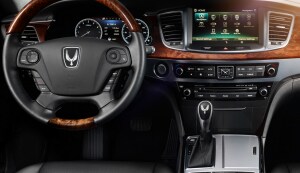 The Hyundai lineup is loaded with advanced technology features, and while they do vary by model, there are several features that are mostly standard across the lineup. 
Connectivity Features for Your Convenience
Hyundai vehicles have several advanced technology features so you can stay connected even when you're on the go. With features like Apple CarPlay and Android Auto, you can enjoy many of the features you love, like text messaging, app usage, and navigation, without getting distracted from your driving. 
Enhanced Performance Technology for Better Fuel Economy
In addition to fun entertainment technology features, the Hyundai lineup is equipped with technology designed to make each vehicle more efficient than ever before. These features include gasoline direct injection that improves fuel economy and performance, as well as the EcoShift dual-clutch transmission that improves the flow of power from your engine to your wheels to make the vehicle more fuel efficient.
Standard and Optional Features Vary by Model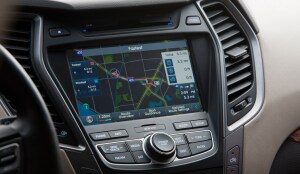 Across the Hyundai lineup are features that vary depending on the model you choose. The lineup overall is designed to help you get what you want out of each vehicle and to have a vehicle that meets every buyer's needs. So you'll find that more affordable options like the Hyundai Accent will have fewer standard technology features than others in the lineup, like the Hyundai Equus, which is designed for luxury. 
Learn More with St. Charles Hyundai
When it's time to start seriously shopping for your next new vehicle at your local Hyundai dealership near St. Charles, St. Louis, and Saint Peters, you can learn more with the technology pages below for the most popular models in the Hyundai lineup. 
In each article, you'll find valuable information that may help you to choose the vehicle with the technology features that are most important to you. When you're finished with the Hyundai technology pages, be sure to check out the vehicle reviews and comparisons page for more.