Welcome to the St. Charles Hyundai trim level review library. As a Hyundai dealer serving the St. Charles, St. Louis, and Saint Peters areas, we try to be as helpful as possible to drivers who are simply searching for their next car. Given the variety of different vehicles out there, it can be tough landing on the right one. Of course, selecting the right trim level is equally important. 
Our Hyundai Trim Level Reviews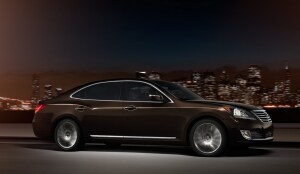 Our trim level reviews are here to help drivers who are in the market for a new car. These articles give an in-depth look at your favorite Hyundai models and their respective trim levels. They'll focus on the standard features that come with the base level, along with some of the optional upgrades that come with the higher trims. You'll learn about these different trim levels enough to know which one is right for you. 
Hyundai Santa Fe Configurations
Hyundai Veloster Configurations
Hyundai Elantra Configurations
How Are These Hyundai Trim Level Reviews Helpful?
These trim level reviews are really helpful if you're considering getting a Hyundai as your next car. Once you've figured out which model you want, you can use these guides to help come to a final decision as to which car you want to get around.
These articles show the differences in each trim level. You'll learn about the difference in engine performance, interior style, added amenities, and upgraded safety features. You'll learn about what comes with each trim level, so you can make the most informed decision possible about which one is the best choice for you and your passengers. 
Do I Need These Pages?
You're not required to read all these Hyundai trim level reviews. These guides are here as resources for drivers in the area who are trying to find the specific car that's right for them. By learning about a vehicle you're interested in, you'll be able to decide if it's indeed the vehicle for you.
To get started, simply look at the list above, click, and learn about your favorite Hyundai model and its varying trim levels. Then, you can come in and see the vehicle in person. 
At St. Charles Hyundai, we're always happy to help drivers in the St. Charles, St. Louis, and Saint Peters areas find the vehicle that's best for them and their needs.