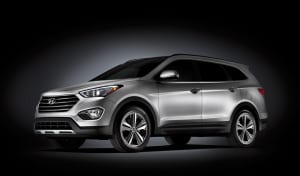 At St. Charles Hyundai, we take research seriously. We know that it's important to keep our customers informed about our vehicles. That's why we've complied a library of car reviews for our St. Charles, St. Louis, and O'Fallon customers to use when they're shopping for a new car. All you have to do is find the vehicle you're interested in located on this page and click away! These reviews are a quick and efficient way to learn about the latest additions to the Hyundai family.
We Have the Latest Hyundai Models
Hyundai Model Reviews
Hyundai Elantra

2020 Hyundai Car Preview
2020 Hyundai Palisade Preview


Hyundai MPG
Hyundai Towing Capacity
How Our Car Reviews Help You
These Hyundai reviews give you the important details about each model's key features. You'll learn about interior and exterior design, engine power, and safety features. You'll even learn about the latest vehicle technologies like infotainment systems and smartphone connectivity.
Our goal with these vehicle reviews is to educate you about what our Hyundai lineup has to offer as far as performance, comfort, and safety. Keeping you informed about our cars is one of our highest priorities.
Benefits of Hyundai Car Reviews
Reading the reviews of our Hyundai models will benefit you in numerous ways. By researching different vehicles and their options, you'll be more aware of what features are out there, and you'll even begin focusing your research on the features that you learned about.
Our car reviews will also save you time. Because these articles offer helpful information, you'll know exactly what you're looking for when it comes time to schedule a test drive. Your list will have been narrowed down based on your research, and your new list will be the cream of the crop.
When you read these reviews, you'll learn about new designs and features that you may not have previously known about. Learning about the latest technology and convenience features could inform you of what's out there and what you're looking for. Now that our reviews let you know about these features, you may want to be on the lookout during your research.
For more information, contact us at St. Charles Hyundai. We're always happy to help drivers like you in the St. Charles, St. Louis, and O'Fallon area.