If you're like most people in Saint Peters who need a car, your main concern is finding an affordable vehicle that you'll love driving. While there are several ways you can find such a vehicle, your best option is leasing one from a reliable local dealership.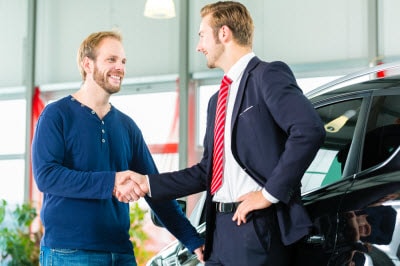 Leasing a car can be an excellent option, particularly if you're searching for a high-quality vehicle at an attractive price. Here are some reasons you should lease a car in Saint Peters, MO, from St. Charles Hyundai, your dependable hometown dealership.
Leasing Advantages
The reason most people are wary about leasing a car is that they simply aren't aware of their benefits. First and foremost, leasing a vehicle can save you money in a variety of ways. The down payment for a leased vehicle is much smaller than when purchasing, and your monthly payments will also be a good deal lower.
Another benefit of leasing is that you'll be able to switch up your automobile every two to three years, meaning you'll always be driving a modern model with some of the latest, most innovative features.
If you want an exciting car at an affordable price, you should seriously think about leasing.
Hyundai Accent Lease
Hyundai Elantra Lease
Hyundai Ioniq Lease
Hyundai Santa Fe Lease
Hyundai Santa Fe Sport Lease
Hyundai Sonata Lease
Hyundai Tucson Lease
Hyundai Veloster Lease
Lease vs Buy

Finding Your Leased Car
If you want to lease a car in Saint Peters, MO, that you'll love driving around St. Charles, O'Fallon, and St. Louis, there's no better option than visiting our dealership. We have a wide range of quality vehicles available for lease, making it easy to find a model that will offer your perfect ride.
Besides our vehicle selection, we have a financing department that can help you negotiate your lease at the terms you want and need. When you're ready to lease a top-notch car, stopping by our dealership is a great choice.
Lease a Car in Saint Peters, MO
Any consumer who wants to lease a car in Saint Peters, MO, should contact us at St. Charles Hyundai to look at our inventory. We have vehicles that will fit the needs of every driver, and our professionals would be happy to help you hit the road in O'Fallon, St. Charles, and St. Louis in an outstanding leased car.