Memorial Day weekend is approaching, and all of us are looking forward to the much-needed time off. Over the course of the weekend, though, you're probably excited for the backyard barbecues and the rest and relaxation. If you're looking to spice up your time off in the St. Louis area, there are fun events and activities to check out during Memorial Day weekend. We did some digging and found four events that are worth checking out near St. Louis.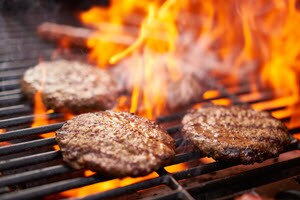 2017 US Army St Louis Ribfest
When: May 26th to May 29th
Where: January-Wabash Memorial Park 501 North Florissant Road, Ferguson, MO
St. Louis may be known for the Gateway Arch and the beer, but it's also known for its mouth-watering barbecue-specifically, the ribs. The 2017 US Army St Louis Ribfest kicks off at 5:00 p.m. on Friday and it's your chance to indulge in some slow-cooked, smoked, and smothered baby back ribs. This family-friendly event will feature a variety of activities, vendors, and live entertainment that your whole family can enjoy with indulging in some delicious ribs.
Greek Fest
When: May 26th to May 29th
Where: Assumption Greek Orthodox Church 1755 Des Peres Road, St Louis, MO
There's nothing like the cultural experience of Greek Fest to help you enjoy your three-day weekend. This event is going to be jam-packed with fun and food. Plus, there will be an assortment of delicious Greek food and pastries to snack on while you and your family enjoy the live Greek music and dancers. Greek Fest will also feature a kid's corner, complete with games and activities that the little ones will love. Get a tour of Greece without booking the flight at Greek Fest in St Louis.
Missouri River Irish Fest
When: May 26 to May 28th
Where: Frontier Park, St Charles, MO
The Missouri River Irish Fest is the biggest Irish festival in the Midwest. This is your chance to hold yourself over for Irish food and fare until next year's St. Patrick's Day. This festival will be filled to the brim with Irish food, entertainment, and activities that you and your whole family can enjoy. The Elders, an internationally renowned Irish band, will headline the festival's entertainment lineup.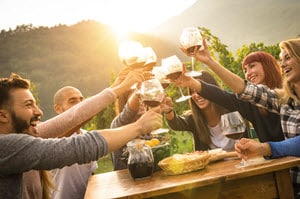 Eckert's Memorial Weekend Festival
When: May 27th to May 29th
Where: Eckert's Belleville Farm 951 South Green Mount Road, Belleville, IL
If you're looking for fun for the whole family, you may want to attend the Eckert's Memorial Weekend Festival. This outdoor farm festival will feature a variety of delicious food that's grown and made locally. There will also be an abundance of fun activities for the kids like the play area, pony rides, inflatable bouncy houses, and even carnival rides. Enjoy the outdoors during your Memorial Day weekend at Eckert's Family Farm in Belleville.
Now that you know what's going on for Memorial Day weekend, you'll be able to plan for fun with the whole family. It'll be a Memorial Day weekend to remember!