For routine and emergency oil changes, drive over to our state-of-the-art automotive service center at St. Charles Hyundai. It's always recommended to adhere to your vehicle's maintenance schedule and know the warning signs for an oil change. When you notice that it's time for a change, you can easily schedule a service appointment with our team of experienced technicians.

We want you to stay out of the shop-other than for routine maintenance-and on the roads of O'Fallon, St. Charles, and St. Louis. Continue reading for some general information, quick tips, and links on knowing the when and how for your regularly scheduled oil changes.
How Often Should I Change My Oil?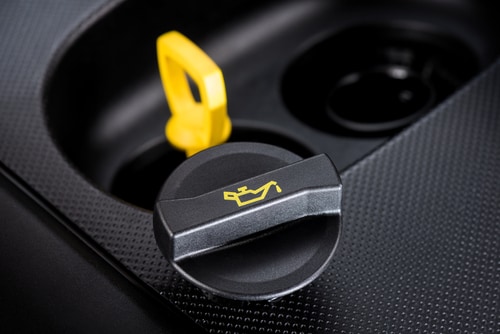 A multitude of variables will determine with what frequency you should have your oil changed. Depending on the type of oil used, typical driving conditions, and how often you drive, the lifespan of your vehicle's oil can range quite a lot.

Do you use conventional or synthetic oil? With conventional oil, you'll want to schedule an oil change every 3,000 miles. A lot of drivers have switched to synthetic oil for its longer lifespan, which is anywhere from 5,000 miles to 10,000 miles before it has to be changed.
Of course, stop-and-go traffic and other factors will lessen the lifespan of any oil. This is why routine oil changes and checks, discussed below, are integral to the overall health of your vehicle. Before you come in for your oil change near O'Fallon, make sure to take a look at our service FAQs and service specials before scheduling your next oil change.
The Importance of Routine Oil Checks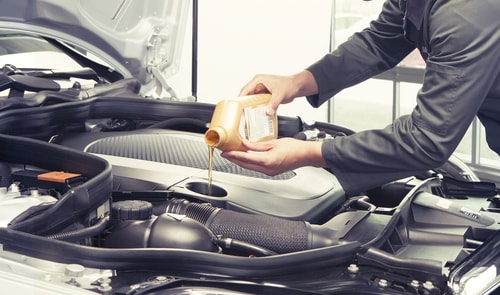 In addition to changing your oil on a regular basis by a certified technician, habitually checking its level gives you one metric for your engine's health and an approximation on the length of time you should wait before changing your oil.  

Drivers should take the time once a month to check their oil to ensure the proper level and condition. If you have limited to no experience checking your motor oil, our technicians can check and let you know when your next oil change should be scheduled.
Don't hesitate to stop by our service bay for your next oil level check and oil change near O'Fallon.
Schedule with Us to Have Your Oil Changed
Maybe the last time you opened the hood and pulled out the dipstick, your motor oil seemed dirty and grimy, or recently, the oil pressure warning light appeared on your dashboard.
Regardless of whether you failed to remember the last time you brought your car in for a routine oil change near O'Fallon, St. Charles, or St. Louis, or are curious to know the condition of your engine, St. Charles Hyundai service center welcomes you.
Our technicians would be glad to check your engine's oil quality and replace it if it's time to have it swapped for fresh oil. If you need other maintenance on your vehicle or would like a routine inspection, we can certainly help you with your automotive needs and answer any questions!