There's so much fun to be had in the city of St. Peters. You can do some shopping at the Mid Rivers Mall or play a round at the St. Peters Golf Club. Then when you get hungry, you can always head over to The Brick Oven for a bite to eat.
You'll want to keep your vehicle in top-notch condition, so you can explore everything this city has to offer. One of the easiest ways to do that is with a Hyundai oil change near St. Peters, MO, and you can get one right here at St. Charles Hyundai! Below, you can learn why an oil change is so important.
Schedule your oil change online here!
Preparing for an Oil Change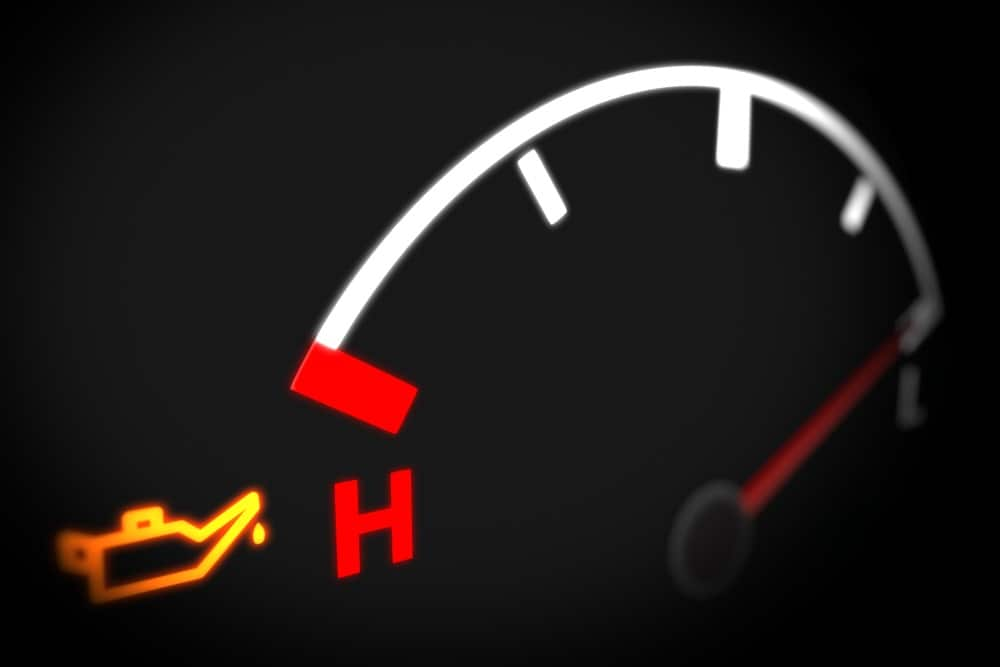 First and foremost, it's important for you to know when you'll need to get an oil change. It's generally recommended that you get some fresh oil every 3,500 miles or three months, whichever comes first. You can also consult your owner's manual for an exact interval. There are a few signs that your Hyundai may show when it's in need of an oil change, as well.
If you've packed the kids into your Hyundai Santa Fe for a day of outdoor fun at the Woodlands Sports Park and you notice knocking sounds coming from the engine, it may be time for an oil change near St. Peters.
Likewise, if you're cruising down I-70 in your Hyundai Elantra and either the check engine or oil warning lights appear on your dashboard, bring your vehicle to our service center to be inspected. It may need some clean oil.
Oil Leaks
You'll want to keep an eye out for an oil leak, too. If you see some spots in your driveway, it's important that you bring your vehicle in to be inspected by one of our technicians.
One of the main causes of a leak is too much oil. Your Hyundai is designed to hold a specific amount, and if it's overfilled, the excess may overflow. It's important to have this remedied as soon as possible. Having the right amount of oil in your vehicle will help ensure great performance and a long-lasting engine.
An oil leak may also be caused by a degraded gasket, which seals two metal components in the engine. Over time, this piece will naturally break down. An experienced service technician will be able to replace it, and have you back out on the roads of St. Peters in no time!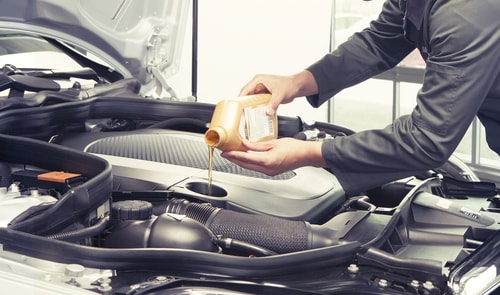 When you bring your Hyundai to our dealership for an oil change near St. Peters, it'll only take about 30 to 40 minutes for one of our certified technicians to complete the service.
They'll start with an inspection of the oil in your vehicle, checking to see how much is left and how dirty it is. After draining and disposing of the old oil, our team will refill the engine with fresh oil that fits the specific needs of your vehicle. An older model may require different oil than a newer vehicle, and our team will know just what your car needs.
Finally, they'll allow the oil to cycle through the engine, so they can inspect your vehicle for any leaks or damage. Once that's done, you'll be good to hit the streets!
Come Get an Oil Change Today!
Now that you know how clean oil can make your everyday drive even better, it's time to schedule and oil change near St. Peters, MO, at St. Charles Hyundai. Plus, you can browse our service specials to see how easy getting the right maintenance can be!