Over the past 10 years, the community of Wentzville has grown from a small farming town to a diverse and exciting suburban town. There's constantly a new restaurant or hometown store for residents to try out, and when it comes time for them to get an oil change near Wentzville, MO, they come to St. Charles Hyundai.
Our team of technicians has been handling oil changes for years, and they want to share their knowledge with you. Keep reading if you'd like to learn why getting an oil change is so important.
Contact us online to schedule a service appointment today!
The Importance of Oil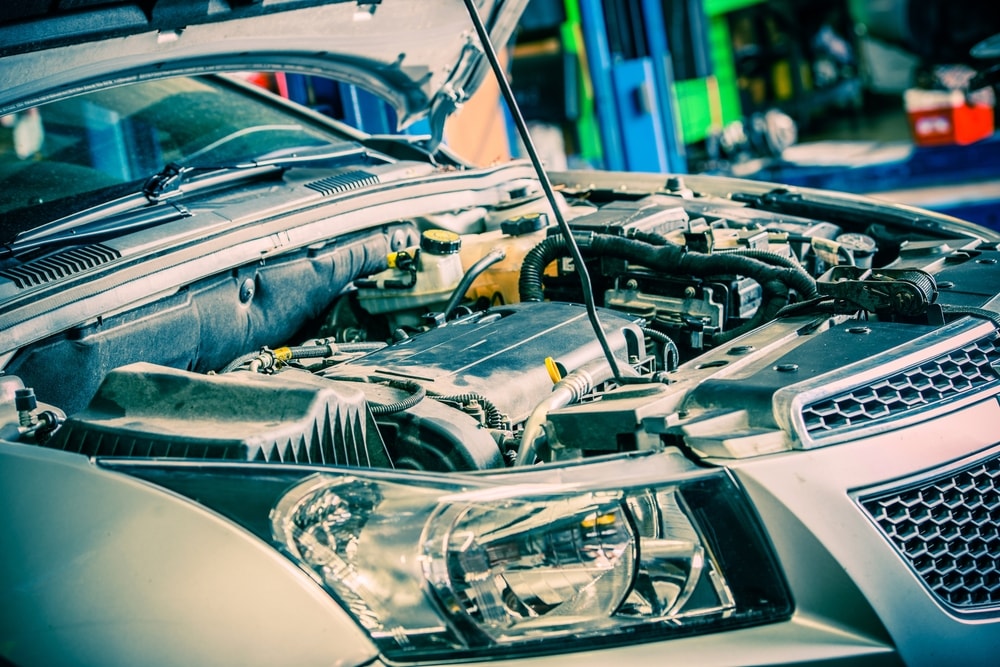 The engine of your Hyundai is full of moving parts. As you drive, these parts move at a very high rate of speed. This causes friction and heat to build up in the engine. Oil works to lubricate these moving parts, and in turn, it keeps them cool. Keeping everything moving smoothly will ultimately extend the life of your engine.
Oil also works to keep your engine clean. As it cycles through, oil picks up dirt and debris throughout your engine and carries these elements to the filter. Over time, oil begins to degrade and becomes less effective. Therefore, it's important to know when to have it replaced.
Know When It's Time for an Oil Change
Generally, it's recommended that vehicles get an oil change every 3,500 miles or three months, whichever comes first. However, you can also check your owner's manual to see the specific recommendations for your vehicle. One of our technicians will also be able to tell you the suggested interval for your specific Hyundai.
There are some things that you can watch out for, too. If you experience any of them, it may mean you're due for an oil change near Wentzville. If your check engine or oil warning light illuminates, have your car inspected. You may need some fresh oil. Another common occurrence is knocking sounds in the engine. It will sound like a rock tumbler. If you hear this, bring your Hyundai to us as soon as possible.
Contact our service center to speak with our trained technicians!
Synthetic Oil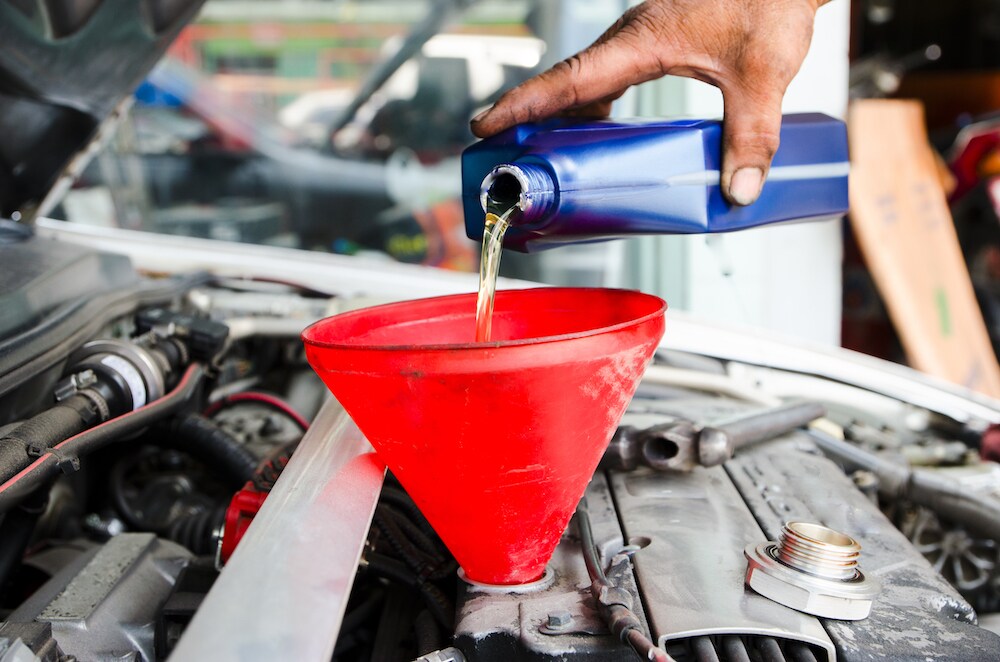 Most modern vehicles require some degree of synthetic oil to run properly, but you may be wondering what makes it better than conventional motor oil. The biggest difference comes in the way it's made. It's refined, distilled, and purified, which removes most impurities. Plus, it allows the molecules within to be specifically engineered to fit the demands of modern engines.
Synthetic motor oils start with a blend of high- and low-quality bases or they may have an all high-quality base. Then, specific additives are put into the mixture. This helps to improve the overall flow and viscosity. On top of that, it helps them resist the buildup of sludge.
When you stop by for an oil change, one of our technicians can tell you the specific type of synthetic oil that your Hyundai calls for.
Come Visit Us for an Oil Change Today!
If you're planning a family trip to the Splash Station Aquatic Center or taking your furry friend out to Broemmelsiek Dog Park, you may need to get an oil change near Wentzville, MO, first. For that, you can stop by St. Charles Hyundai. We also have a list of service specials that will make it even more streamlined to get the maintenance you need.
Schedule a service appointment today!