Automotive AC Repair
How to Bleed Brakes?
How Often Should You Change Your Oil?
How Long Does an Oil Change Take?
Why is My Heater Blowing Cold Air?
Symptoms of Low Engine Oil
When to Get You Transmission Flushed
Transmission Problems You Can't Ignore
Why is My Car Drifting and Pulling?
What Kind of Oil Does My Car Need?
When Do Your Car Fluids Need Changing?
Winter Care Tips
Right Tire Pressure for My Hyundai 
Why is My Car Shaking? 
Why is My Car Overheating?
Bubble in Tire? Now What? 
Why Are My Brakes Squeaking?
At St. Charles Hyundai, we're not only dedicated to supplying our customers in the St. Charles, St. Louis, and St. Peters area with high-quality Hyundai vehicles. We also strive to educate our customers about their vehicles.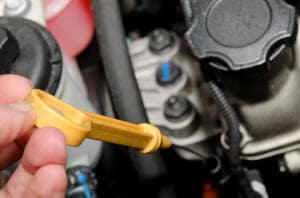 Our goal is to provide you with the necessary information to determine if your car needs automotive service. To help you, we've answered your frequently asked questions in the educational guides listed below. You can learn all about your Hyundai vehicle and the care it requires.
In these FAQ guides, we go over a variety of topics regarding your vehicle, the common services it needs, and how you can tell if your vehicle needs them. You'll learn about the various services that fix the problems that occur with your vehicle. We'll even go over the different fluids that your vehicle needs to perform and how to go about replacing them in an easy-to-understand, step-by-step format.
By reading these helpful resources, you'll learn more about your Hyundai and how it functions. You'll learn about the signs that indicate your vehicle needs professional attention. These articles will help you stay on top of maintenance and service so you can avoid unnecessary damage down the road.
Learn More About Your Hyundai Today!
At St. Charles Hyundai, our goal is to make necessary automotive service a less harrowing experience for our drivers in the St. Charles, St. Louis, and St. Peters area by providing you with these Hyundai service FAQs.
If you want to understand how your Hyundai operates and what types of service and care it needs to continue running efficiently, click any of the educational articles below to learn more so you can stay ahead of the curve with your automotive maintenance.
If you have any questions that we haven't answered in these service FAQs, don't hesitate to contact our team at St. Charles Hyundai by calling 888-397-7306 or stop in to our service center at 5701 Veterans Memorial Parkway in St. Peters. We're always happy to help drivers in need.