At St. Charles Hyundai, we're not only dedicated to supplying our customers in the St. Charles, St. Louis, and St. Peters area with high-quality Hyundai vehicles. We also strive to educate our customers about their vehicles.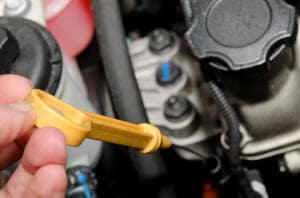 Our goal is to provide you with the necessary information to determine if your car needs automotive service. To help you, we've answered your frequently asked questions in the educational guides listed below. You can learn all about your Hyundai vehicle and the care it requires.
In these FAQ guides, we go over a variety of topics regarding your vehicle, the common services it needs, and how you can tell if your vehicle needs them. You'll learn about the various services that fix the problems that occur with your vehicle. We'll even go over the different fluids that your vehicle needs to perform and how to go about replacing them in an easy-to-understand, step-by-step format.
By reading these helpful resources, you'll learn more about your Hyundai and how it functions. You'll learn about the signs that indicate your vehicle needs professional attention. These articles will help you stay on top of maintenance and service so you can avoid unnecessary damage down the road.