At St. Charles Hyundai, we're not only dedicated to supplying our customers in the St. Charles, St. Louis, and St. Peters area with high-quality Hyundai vehicles. We also strive to educate our customers about their vehicles.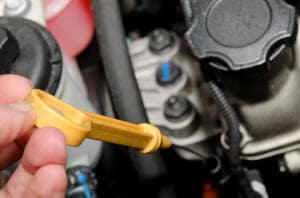 Our goal is to provide you with the necessary information to determine if your car needs automotive service. To help you, we've answered your frequently asked questions in the educational guides listed below. You can learn all about your Hyundai vehicle and the care it requires.
In these FAQ guides, we go over a variety of topics regarding your vehicle, the common services it needs, and how you can tell if your vehicle needs them. You'll learn about the various services that fix the problems that occur with your vehicle. We'll even go over the different fluids that your vehicle needs to perform and how to go about replacing them in an easy-to-understand, step-by-step format.
By reading these helpful resources, you'll learn more about your Hyundai and how it functions. You'll learn about the signs that indicate your vehicle needs professional attention. These articles will help you stay on top of maintenance and service so you can avoid unnecessary damage down the road.
Service Center FAQS:
Q: Do you offer service specials here?
A: Yes, we offer service & parts specials here! 
Q: Do you service all makes and models?
A: Yes, we'll service all vehicles no matter the make or model! 
Q: Can I get an oil change here?
A: Yes. Schedule your oil change online or give us a call! 
Q: What services do you offer?
A: We offer oil changes, brake, tire, transmission repairs and more! Contact our team so we can help you with your car service needs.
Q: How can I schedule a service appointment?
A: You can use our online scheduling form or call us directly!
Q: Can I purchase tires at the dealership?
A: Yes, we have tires for sale.
Q: What does it mean to be service certified?
A: It means our technicians have gone through standardized programs with education, practical experience, and in-shop experience that meets the standards for certification.
Q: Why is my check engine light on?
A: Your check engine light could be on for several reasons from a loose fuel cap to a major engine failure, so it's important to have your vehicle serviced as soon as possible. Contact our team to see how we can help you!
Q: Why are my brakes making strange noises?
A: If your brakes are making strange noises, it's a sign that brake repair is needed. Contact our team to see how we can help you or to schedule service.
Q: Do you offer multi-point inspections?
A: Yes, schedule an appointment today for a multi-point inspection with our expert technicians!
Q: Why should I buy tires from St. Charles Hyundai?
A: The right tires not only help contribute to your vehicle's handling and performance, but can also impact fuel efficiency and safety as well. If your tires are showing signs of wear, you can get exact replacements for the original tires at a competitive price at St. Charles Hyundai Service Center. Our factory-trained and -certified Hyundai technicians will ensure that your tires are mounted, balanced, and inflated to match your vehicle's specifications.
Q: My car doesn't have a remote starter but I'd like one installed, can you do that for me?
A: Yes, our service technicians are equip to install remote starters in vehicles that currently do not have the feature!
Q: How do I order parts for my Hyundai?
A: We can place orders for you over the phone or you can visit our Parts Department page to place an order online.
Q:  How often should I replace windshield wiper blades?
A: The quick answer is once or twice a year. However, different factors can affect your wiper blades, like strong winds, heavy rain, debris, and even sun exposure. If you think you need your wiper blades replaced, stop by our service center and we'll gladly replace them for you.
Q:  Can I get my transmission repaired here? 
A: Yes, we offer transmission repairs. Schedule yours online or over the phone!
Q:  Do you have a collision center?
A: Yes, we do. If you need to stop by our collision center, schedule an appointment online or by phone!
Q:  Can I get my battery replaced here?
A: Yes, we offer battery services here at St. Charles Hyundai.
Q:  How often should I have my tires rotated?
A:  Generally, tire rotations are recommended every 3,000 miles to 6,000 miles. In many cases, a car will be due for a tire rotation and oil change at the same time, so many drivers have both services completed in a single appointment. Contact our service department to schedule a tire rotation today!
Q:  What Should My Tire Pressure Be?
A:  The typical recommended PSI sits around 30-35 PSI. However, to get the most accurate information for your specific vehicle, you should always consult your owner's manual or contact your local manufacturer service center. Contact our St. Charles Hyundai service team for additional help.
Q:  Can I keep driving with my check engine light on?
A:  While there may be some instances when continuing to drive with your check engine light on isn't a huge deal, it's always safest to have a professional take a look. Many of the issues it could be would be made much worse by continuing to drive with it. You don't want a minor issue to turn into a majorly expensive problem! Schedule a service appointment with the experienced team at St. Charles Hyundai today!
Q:  Which vehicle parts need to be replaced over time?
A:  These are a few of the parts that every vehicle will need to change at some point: Oil and oil filter, windshield wiper blades, brake pads and rotors, air filter, car battery, headlights bulbs and taillight bulbs. At St. Charles Hyundai, we have a range of parts located on site that can outfit vehicles down to the exact make, model, year, and even trim level. Order your vehicle parts with us today!
Q: Can I get a Hyundai car serviced or repaired here even if I didn't buy it from your dealership?
A:  Yes, we welcome all Hyundai owners for service and repairs even if they didn't purchase from us.
Q: Can you provide a detailed estimate before performing any work on my car?
A: Yes, we can provide a detailed estimate of any work that needs to be done and the associated costs. Contact our team today!
Q: How do I know if my car needs a tune-up?
A: If your car is running poorly, experiencing a decrease in fuel efficiency, or stalling frequently, it may be time for a tune-up.