At St. Charles Hyundai, we're not only dedicated to supplying our customers in the St. Charles, St. Louis, and St. Peters area with high-quality Hyundai vehicles. We also strive to educate our customers about their vehicles.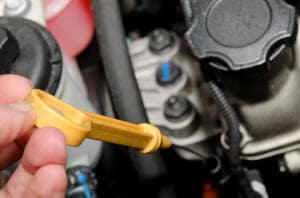 Our goal is to provide you with the necessary information to determine if your car needs automotive service. To help you, we've answered your frequently asked questions in the educational guides listed below. You can learn all about your Hyundai vehicle and the care it requires.
In these FAQ guides, we go over a variety of topics regarding your vehicle, the common services it needs, and how you can tell if your vehicle needs them. You'll learn about the various services that fix the problems that occur with your vehicle. We'll even go over the different fluids that your vehicle needs to perform and how to go about replacing them in an easy-to-understand, step-by-step format.
By reading these helpful resources, you'll learn more about your Hyundai and how it functions. You'll learn about the signs that indicate your vehicle needs professional attention. These articles will help you stay on top of maintenance and service so you can avoid unnecessary damage down the road.
Service Center FAQS:
Q: Do you offer service specials here?
A: Yes, we offer service & parts specials here! 
Q: Do you service all makes and models?
A: Yes, we'll service all vehicles no matter the make or model! 
Q: Can I get an oil change here?
A: Yes. Schedule your oil change online or give us a call! 
Q: What services do you offer?
A: We offer oil changes, brake, tire, transmission repairs and more! Contact our team so we can help you with your car service needs.
Q: How can I schedule a service appointment?
A: You can use our online scheduling form or call us directly!
Q: Can I purchase tires at the dealership?
A: Yes, we have tires for sale.
Q: What does it mean to be service certified?
A: It means our technicians have gone through standardized programs with education, practical experience, and in-shop experience that meets the standards for certification.
Q: Why is my check engine light on?
A: Your check engine light could be on for several reasons from a loose fuel cap to a major engine failure, so it's important to have your vehicle serviced as soon as possible. Contact our team to see how we can help you!
Q: Why are my brakes making strange noises?
A: If your brakes are making strange noises, it's a sign that brake repair is needed. Contact our team to see how we can help you or to schedule service.