If you're driving along, begin to decelerate, and start to hear a whining, screeching sound coming from your car, it's probably the brakes. It may seem like no big deal, but this issue can lead to serious performance concerns and even affect overall safety.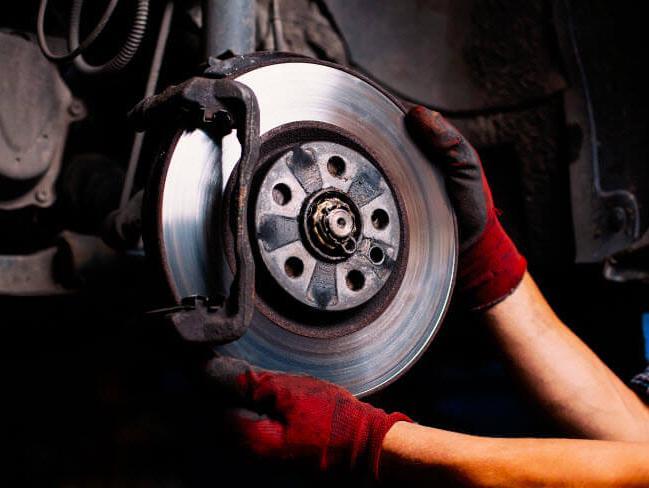 St. Charles Hyundai can correct a variety of automotive issues, including squeaky brakes, helping drivers in St. Charles, St. Louis, O'Fallon and Saint Peters areas enjoy a safer ride. Our automotive experience is why we decided to help you understand why your brakes are squeaking and what you can do about it.
What's Causing my Brakes to Squeak?
A lot of factors can cause brakes to begin squeaking. Two of the more common reasons are the age of the vehicle, and the weather. As vehicles age, the brakes do as well, and this wear can cause them to start squeaking. Typically, weather is more of a factor after a rainstorm. The first few times you hit the brakes while they are still wet, they can whine.
If either age or weather is the cause of the squeaking noise, the sound won't be too loud or last too long. You can rule these two options out by monitoring your car over time. If the squeaking noise is persistent and loud, and spans over the course of multiple weeks, it's most likely not weather or age causing the sound to occur, there may be an issue with the brake pads.
When brake pads begin to thin, usually from wear and tear, you'll hear a whining sound every time you slow down. If the noise is particularly high-pitched, this could be because the brake pad is made of a semi-metallic material that is often featured in newer models. This material is actually safer and more durable, but is prone to making noise.
If you can't pinpoint the exact cause of your squeaking brakes, it's a good idea to take your car to a professional service center where an experienced technician can inspect your vehicle. If the brake pads are too low, you'll need to have them replaced.
Squeaking Brakes: What Happens Next
This problem won't go away on its own. Brakes serve an important function in any vehicle, and it's best to ensure they are running at peak performance.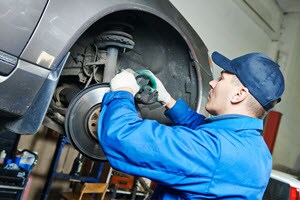 If the squeaking is loud, persistent, and occurs regardless of driving conditions, the best option is to have them looked at by a professional automotive specialist. Continuing to drive without addressing the issue will only further deteriorate the brakes by wearing them down so thin they can no longer perform adequately.
Get your Brakes Serviced Today
Brakes are a vital feature of any vehicle and the devoted technicians at St. Charles Hyundai are happy to assist in any maintenance or repair needs. If you're cruising around St. Charles, St. Louis, O'Fallon or Saint Peters, and you begin to hear a squeaking sound when you slow down, schedule a brake repair at our dealership!