St. Charles Hyundai believes very strongly in supporting our local community. After all, we're not just a professional auto dealer here, we live in this community. Your neighbors are our neighbors. This is our home, too, and we care about its well-being and in supporting many of the causes that benefit local citizens. That's why we're proud to participate in St. Louis Children's Hospital Car Care for Kids, a program to support the hospital's transport team.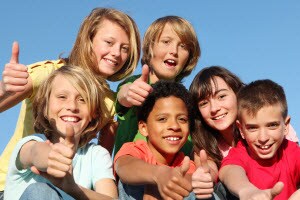 How does it work? How can you help? The great thing is that if you use our service, then you're already helping! Learn about how we support the Transport Team of St. Louis Children's Hospital, about the team, and about the Car Care for Kids program.
Car Care for Kids
St. Charles Hyundai is proud to be among the several local dealerships participating in the St. Louis Children's Hospital Car Care for Kids program. Whenever you bring a vehicle into our center for any kind of service, whether it's an oil change or a major repair, a portion of the proceeds are donated straight to the St. Louis Children's Hospital Transport Team.
Our certified team of expert Hyundai technicians is here to take care of any auto repairs or services you might need. They can handle it quickly and efficiently to keep your vehicle running just like it did the very first time you drove off our lot, and make sure it's reliable for you for years to come. Even better, by bringing your car here, you're helping a noble cause.
St. Louis Children's Hospital Transport Team
The Transport Team is the single most comprehensive service for transporting newborns and children across the entire Midwest. It encompasses over 2,500 trips every year, and its purpose is to aid children between hospital care. It's there any time of the day or night, seven days a week, to provide important medical help to kids. From registered nurses and paramedics to physicians and specialists, the St. Louis Transport Team is available on demand as needed.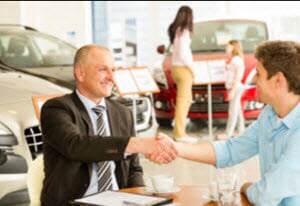 The team works closely with the hospital to communicate the specific needs of the patient and to make sure that there is uninterrupted ongoing medical service the whole time. There will never be anything lost during translation, and the transition will be smooth and flawless for the infant or child. These team members don't get enough credit for what they do, and they need the help of the community to continue to do this amazing work.
St. Charles Hyundai
At St. Charles Hyundai, we believe strongly in protecting and serving the people of St. Charles, St. Louis, O'Fallon, and Saint Peters. It's our responsibility as residents of these areas ourselves, and it's the right thing to do. It's important for every business to be socially conscious, and if we all just take that extra step, the world will be a better place for all of us.
The next time you're at a regular maintenance interval and you see a dash light pop on unexpectedly, or you are in need of any service or repair work, call St. Charles Hyundai. Help us support great local causes while keeping your car running like new.