Now that summer is in full swing, you'll want to look for fun activities for you and the family. Luckily, the summer season is the perfect time for festivals and fairs. To help you plan your summer events, we're going to give you a list of the top summer festivals and fairs happening near St. Louis.
St. Louis World's Fare Heritage Festival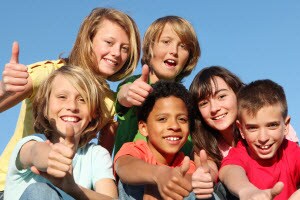 The St. Louis World's Fare Heritage Festival will take place August 19 through 21 at Forest Park, 5595 Grand Drive in St. Louis. The festival will offer a variety of attractions and fun for all ages.
The little ones can enjoy Kid's Island, which will offer fun learning experiences. Live music and artists will be in attendance to offer beautiful sights and sounds. Adults can have fun at the Backyard Games and Beer Garden.
You can also take a stroll thought the Artist's Village, which will feature a Community Graffiti wall where you can add your own little piece of art.
Festival of the Little Hills
Festival of the Little Hills will occur from August 19 to 21 at Frontier Park in St. Charles. This event will feature live bands and artists like Joe Bizelli, Hillbilly Authority, and the St. Charles Municipal Band. There will also be a wide variety of local vendors supplying food and locally made crafts and wares.
This free event will provide fun and entertainment for all ages. Children can enjoy the bouncy castle and other activities.
Saint Louis Art Fair
The Saint Louis Art Fair will take place from September 9 to 11 and feature a variety of art-related activities that you and your whole family can enjoy. The fair will feature talented artists showcasing their work in wood, sculpture, metal, ceramics, paint, and photography. As you browse the various exhibitions, you can enjoy live music and food from local vendors.
Last year's fair was a winner in National Survey's America's Best Art Fair Awards competition. Come out and show support for your local St. Charles- and Missouri-based artists.
Saint Charles Oktoberfest
From September 23 to 25, you can attend the 30th annual Saint Charles Oktoberfest at Frontier Park in Downtown St. Charles. This festival will feature events such as the Oktoberfest 5K and the Root Beer 1 Mile Fun Run.  You and your family can enjoy the 6th annual Weiner Dog Derby as well, which will feature Dachshunds racing and showing off their talents.
This event will also feature a Kids Zone where the little ones can enjoy the variety of activities. Everyone can enjoy the live music from local artists and bands, who will perform throughout the festival. The Saint Charles Oktoberfest will feature 31 beers on tap, so you can enjoy this German-style festival authentically.
All of these festivals offer a great time for family and friends in the St. Louis area. Plan your summer around these exciting events!
Check our blog for more upcoming activities and events happening in your area!