Without the right amount of engine oil, your car won't run the way that you need it to in St. Charles, O'Fallon, St. Louis, and Saint Peters. Like many issues with your vehicle, when your engine oil level dips too low, you should notice a variety of warning signs, including a change in your vehicle's performance. Learning about a few of these signs should help you know when it's time to top off the engine oil in your automobile.
Here are some of the signs of low engine oil that you should watch out for if you want to keep your car running the way that you want and need it to.
Check Your Warning Light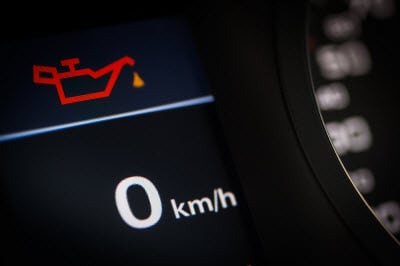 A benefit of driving a modern vehicle is it will come equipped with a variety of dashboard lights, including one meant to alert you to the status of your oil level. The appearance of this light can depend on the model of vehicle you drive, but generally, it will look like an oil lamp.
If the oil pressure light activates on your car's dashboard, you should visit the service department at your dealership as soon as possible for assistance.
Don't Ignore a Burning Smell
There are several signs of low engine oil, but the most concerning is noticing a burning smell coming from your engine. If you smell a burning odor while driving your vehicle, you should pull over immediately. While this odor can mean your oil level is too low, it may also indicate that oil is leaking into your engine.
After pulling your car over, give your engine a few minutes to cool down. Once it's cool, pop your hood and check your oil level. If you find that your oil level is too low, you shouldn't try to drive your car, as this may seriously damage your engine. Instead, call for help.
Strange Clunking Noises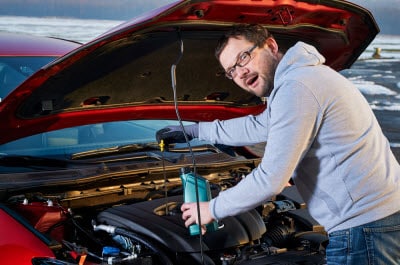 The purpose of your engine oil is to lubricate the moving parts of your engine. If your engine oil runs low and your components aren't properly lubricated, this can cause either grinding or knocking sounds to come from your engine. If you hear these sounds, it means that your engine is one of the precipices of failure and needs to be serviced by a professional immediately.
If you want to prevent expensive damage to your engine, it's vital that you frequently check your oil level and adding more oil when the level is too low.
Maintain Your Oil Level
If you want to keep your engine properly lubricated and operating at its top capacity for years to come, then it's important you keep your engine oil at the right level. After noticing one of these signs of low engine oil, you should be sure to seek service with the dependable maintenance team at St. Charles Hyundai.
At St. Charles Hyundai, our maintenance services are second to none, and we can handle every automotive problem under the sun, including low engine oil. We love helping drivers from Saint Peters, St. Charles, O'Fallon, and St. Louis maintain their vehicle, and we can help you as well.
Be sure to make us your first stop the next time there's a problem with your car. Schedule a service appointment today!