Before you can drive home in the car of your dreams, you'll need to decide how you're going to finance your new investment. For drivers in the Saint Peters, O'Fallon, and St. Charles areas, new car financing can seem confusing, especially if it's your first time buying a new car. But it doesn't have to be.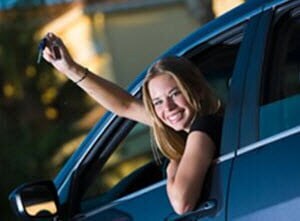 In this article, our team at St. Charles Hyundai is teaching drivers like you all about the financing process so you understand exactly what you can expect when you go to buy a new car. These tips can also help you save some money by knowing what to look for and when is the right time to buy.
New Car Financing
If this is your first time financing a new car then you've come to the right place. The tips below will help you learn more about the new car financing process and how to get the loan you need. Although the finance department at your local dealership can handle virtually every aspect of the financing process, it can be helpful for you to understand how it works.
The Importance of the Credit Score
Your credit score is used to determine how reliable you are as a borrower. Although a bad credit score doesn't mean you can't finance a new car, it may affect which financial institutions decide to lend to you.
Increase Your Credit Score
If you're shopping for a new car loan, it's a good idea to check on your credit and make improvements where possible. Although a high credit score is not required for purchasing a new car, it can make it easier to find a loan.
Find the Best Loan
One of the benefits of acquiring a new vehicle financing through a dealership is that the dealership's finance team will do almost all the work for you. Once you complete a general finance application, they'll submit it to several lenders and present you with the best offer.
Keep the Length of the Loan in Mind
Longer car loans have lower monthly payments compared to shorter loans, but you'll most likely end up paying more for the vehicle by the time you fully pay back the loan than if you had chosen a short loan with a higher monthly payment.
Consider the Down Payment
If you can provide a down payment, it can help make your new car financing easier. However, a down payment may not necessarily be required. The benefits of providing a down payment include lower monthly payments and a lower loan amount.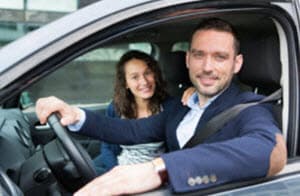 Try to Cover Taxes and Fees
Similar to a down payment, paying for the taxes and fees up front can reduce the amount of money you'll need to borrow. However, most car buyers allow these costs to be absorbed into the loan.
Inquire About Deals
There's a good chance that the dealership you're looking to buy from may have incentives or deals that could help lower the cost of the vehicle. Be sure to take those into consideration when thinking about financing. If you want to know about the deals and incentives at St. Charles Hyundai, please contact us today. We proudly serve drivers from across the Saint Peters, O'Fallon, and St. Charles areas.