There are many benefits to keeping your tires in great shape. Your performance will stay at its best, both in terms of handling and efficiency. Most importantly, regularly servicing your tires will help keep you safe out on the roads of St. Charles, St. Louis, O'Fallon, and Saint Peters.
Whether you need your tires rotated, replaced, or fixed for a leak, our trained technicians here at St. Charles Hyundai can take care of all your tire repair needs! Schedule an appointment today to have your tires serviced.
Schedule a tire repair online here!
Tire Repair near St. Charles, MO
Tire Repair near St. Peters, MO
Where to Get a Tire Repair near Me?
With our full range of tire services, you won't have to go far to have your tires repaired. Our trained technicians will be able to perform simple maintenance on your tires, like a rotation, to keep them lasting long and prevent uneven wear.
We even can replace any worn out or damaged tires for you. There are various tires you can choose from and we will help match you with the specific tires meant for your vehicle, as well as ones that are ideal for your daily driving.
While we work on repairing your tires, you can relax in our lounge and watch TV or use the WiFi and catch up on some work.
Visit our Service Center here!
Signs You Need Your Tires Repaired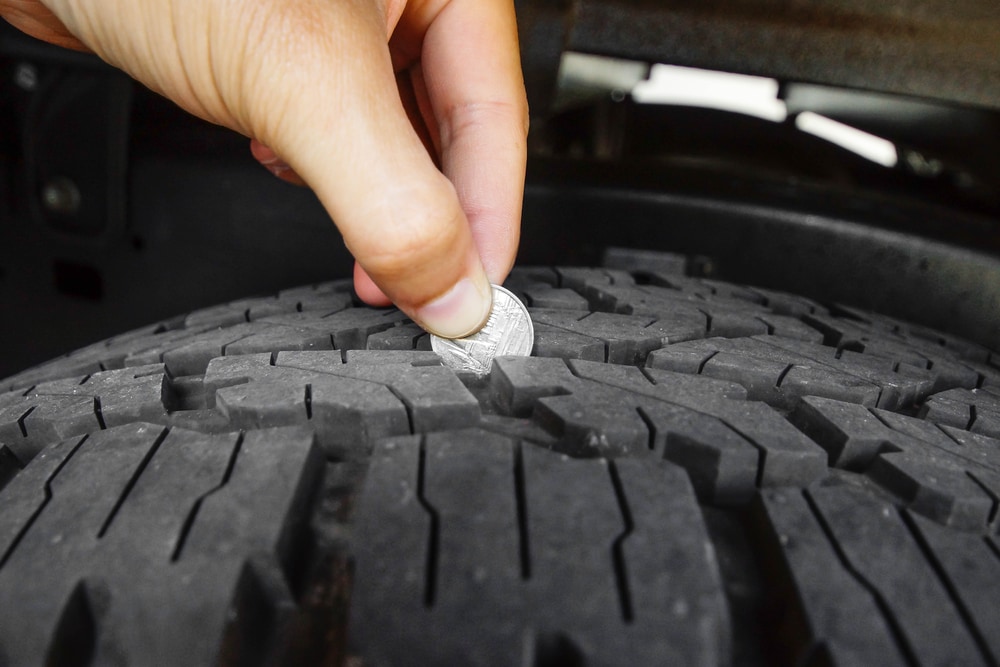 There are various ways to tell if your tires need to be replaced. Luckily with your tires being easy to visibly inspect, you can regularly look for these signs to help prevent more severe situations from happening.
You first will want to make sure there is enough tread on your tires, so you know you have the proper traction while driving. If you notice any cracks, bulges, or other irregularities while inspecting your tire, you will want to have them changed as soon as possible to avoid a blowout.
You may even notice your car vibrating consistently while you drive. This could mean there is an alignment issue with your tires. When this happens, our technicians can realign your tires and figure out if the suspension or another component was causing the misalignment.
Have Your Tires Repaired By Our Trained Technicians
If you are in the St. Charles, St. Louis, O'Fallon, or Saint Peters area and need to have your tires repaired, replaced, or just rotated, contact us at St. Charles Hyundai to schedule an appointment. Our technicians will be able to quickly take care of all your tire repair needs!