There are numerous forms of service for you to keep your car performing at its best around the St. Charles, St. Louis, and Saint Peters area. While the oil change may be the most well-known form of routine maintenance, there are a few crucial types of services that your vehicle needs just as often as an oil change. One of these services is the tire rotation, so if you're asking where can I find a tire rotation near me you'll be happy to know that St. Charles Hyundai can help you.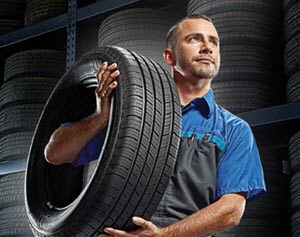 What is a Tire Rotation?
A tire rotation is a simple yet important service that you'll need to have performed routinely throughout your vehicle's lifespan. The tire rotation is necessary because it can help you get the most out of your tires. By rotating them, they're able to even out their amount of wear.
When your vehicle is in motion, your tires are constantly scraping against the road. Over time, your tires begin to wear and due to their specific placement on your vehicle, they don't always wear the same way. The tire rotation is a way to help you save money by putting off the expensive set of replacement tires, allowing you to use your current tires as long as possible. It's always good to know where to find a tire rotation near you.
How are Tires Rotated?
The tire pattern depends on the type of vehicle or, specifically, the type of driver your vehicle has. If you have a front wheel drive vehicle, your front tires are moved to the back while your rear tires move up and to the opposite side. Rear wheel drive tires are rotated the same way, but it's the front tires that are placed on opposite sides in the rear.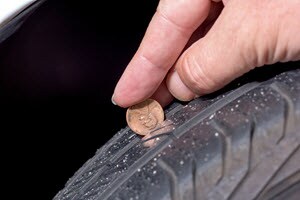 If you have a four-wheel drive vehicle, your front wheels move back to the opposite side while your rear wheels move up and are also placed on opposite sides. There's also a specific rotation pattern for vehicles with uni-directional tires, which are tires where the tread faces one way. In this instance, your front tires are placed in the rear while your rear tires are placed in the front, without switching sides of the vehicle.
The Benefits of Having Your Tires Rotated
There are a lot of benefits to having your tires rotated. You get to increase the lifespan of your current tires so you can start saving up for your new ones. Also, by having your tires rotated, you're reducing the risk of one of your tires bursting while you're out on the road. Since the rotation evens out the wear on each tire, your ride will be a lot smoother.
Was this article helpful in letting you learn more about tire rotations? If you'd like to learn more, or you want to schedule a tire rotation, you can always contact us at St. Charles Hyundai. We're always happy to help drivers from the St. Charles, St. Louis, and O'Fallon area.
When You Need Your Tires Balanced