With the stress of day-to-day modern life, sometimes all we need is to escape to the mat for an hour or so and breathe. And, if you can breathe, you can do yoga.
Whether you want to start a practice, or continue to grow one, we found three yoga studios in St. Louis that offer a variety of classes that'll sooth your soul.
Practicing Yoga Studio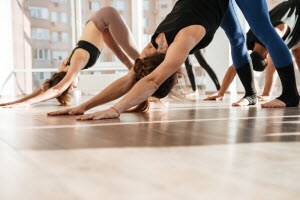 Voted the Best Yoga Studio by the Riverfront Times, Practicing Yoga Studio aims to tap into each student's inner awesome.
If you're new to the practice, or looking to refresh yourself on the basics, their Yoga Fundamentals class is worth a try. This 75-minute class gives you the time and support to internalize proper alignment and breathing techniques.
They also collect and sell gently worn yoga clothing on consignment. Follow them on Facebook for more community updates.
Joy of Yoga
Joy of Yoga, A Center for Healing, is a great place to go to find peace and spiritual alignment. They offer a wide variety of classes, from your standard hatha and vinyasa, to more targeted classes, like yoga for athletes, yoga for mental and emotional health, and prenatal yoga.
In addition to classes, this warm and welcoming studio also acts as a source of alternative healing, with resources like massage, Reiki, Sound Healing, and Card Readings.
Visit their Facebook page for info on special workshops.
Blue Sky Yoga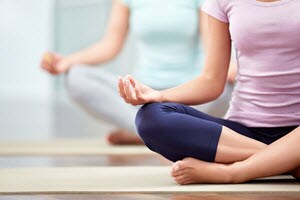 Blue Sky Yoga offers classes for all levels with the goal of fostering physical, mental, and spiritual growth in a warm and welcoming atmosphere.
There is a myriad of ways to start your morning off right here. Begin the day with Rise-n-Shine Vinyasa, Awaken Yoga, or Soul Flow. Then end the day with a Restorative, Yoga Nidra, or a Deep Stretch session.
They also offer family-friendly classes on the weekends that welcome yogis of all ages. Check out their Facebook page for updates on class schedules and teacher lineups.
Come to the Mat
Whatever you're hoping to find within yourself, any of these St. Louis yoga studios have the course variety and caring teachers to help you find it.
While some of the classes are drop-in, many of them require a reservation, so book your spot before they fill up!