As technology in cars moves ever forward, while concerns about the health and safety of our world become more in focus, people are looking for ways to be eco-friendly and environmentally-conscious in their lives. That includes in the cars they drive. Auto manufacturers are scrambling to find ways to increase fuel efficiency in vehicles and remove us from our dependence on oil. They've experimented with natural gas and even corn oil for powering vehicles.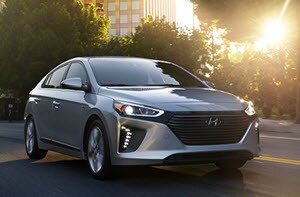 One of the most well-known and popular solutions for outstanding fuel efficiency and eco-friendly vehicles is the hybrid car. While many people are eager to drive one of these in the interest of being more environmentally conscious, they may not even know what a hybrid really is or how it works. Explore the answer to the question, What is a hybrid car? by learning how hybrid technology works and how it can help you live a more eco-friendly lifestyle.
What Is a Hybrid Car?
So, what is a hybrid car? Hybrid powertrains are a type of propulsion for cars, first popularized by the Prius around 1999. What they offer consumers is greatly improved fuel economy, and what they offer manufacturers is a way to meet increasingly stringent emissions standards from the Federal government.
The first thing to understand about hybrids is that not all of them are created equal. The term hybrid simply means that the car uses at least two forms of energy to move the car forward. This usually refers to the combination of a traditional gas-powered engine and an electric motor with a battery pack.
How Hybrids Work
In a hybrid, the use of an electric motor and rechargeable battery helps provide additional power to the standard internal combustion engine. This means the engine doesn't have to work as hard to put out the same amount of power and propulsion. Consequently, it uses less gas and gets far greater fuel economy than a non-hybrid standard gas engine.
There are two types of batteries used to power hybrids: nickel-metal hydride, which is the most common, and lithium ion batteries, which are the up-and-coming preferred choice as they are more efficient and better for plug-in charging.
Is a Hybrid the Same as an Electric Car?
No, hybrids are not the same as electric cars. Electric vehicles do not make use of internal combustion engines at all; rather, they use a purely electric motor. While they offer even more freedom from the use of fossil fuels, they also have a limited range and require several hours at a charging port in order to keep going. They're generally best for short-range city driving and not good for long road trips.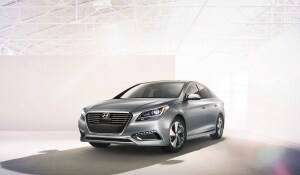 Hybrids, by comparison, can run either on their gas engine alone or on their electric motor alone. That means they're excellent for any normal driving needs.
Hyundai Hybrids at St. Charles Hyundai
If you'd like more information on how a hybrid car will help you in the St. Louis, O'Fallon or Saint Peters area, stop into St. Charles Hyundai and test drive one of our models today!