It doesn't take very much for a vehicle's wheels to be knocked out of alignment. Issues on the road, such as curbs, potholes, and even regular wear and tear can take a toll on the vehicle's suspension system and steering components. After this problem occurs, the driver will begin to feel the issue in the steering wheel and the entire vehicle, which is a clear indication that a wheel alignment is needed.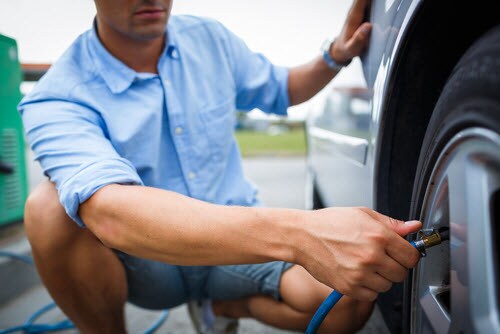 A wheel alignment will adjust your wheels so that they are each parallel to one another and perpendicular to the ground. This will ensure that your car can travel forward in a completely straight line without much effort on the driver's part. Having properly aligned wheels will keep your drives around St. Charles, St. Louis, O'Fallon, and Saint Peters safe and stress-free.
Schedule a wheel alignment with St. Charles Hyundai today!
Signs of Misaligned Wheels
It's important to pay attention for signs that your vehicle needs a wheel alignment. Some of these signs may include:
Pulling to the left or right rather than driving straight
Steering wheel vibration or shaking back and forth
A feeling of wandering or looseness in control
A steering wheel that is turned slightly and not aligned to the center while the car is driving in a straight line
If you notice any of these symptoms affecting your car, you should seek service as soon as possible to have the problem corrected before your car gets damaged.
Misalignment Issues
Misaligned wheels can cause a variety of problems to your vehicle, some of which you might not expect. For example, badly aligned wheels can reduce the fuel efficiency of your vehicle, costing you extra money at the pump. Properly aligned and fully inflated wheels create less rolling resistance, which means your engine doesn't have to work as hard to make your car move, thereby reducing fuel consumption.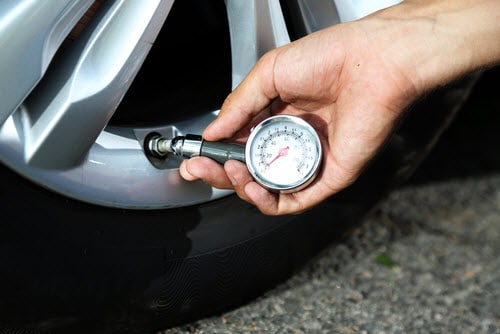 Another way that you're losing money due to a bad wheel alignment is the unfortunate wear that can be inflicted upon your tires. Most tires are replaced prematurely due to uneven wear, which greatly shortens their lifespan. Over the lifetime of your car, this can add up to hundreds of dollars wasted on wheels you shouldn't have had to purchase so frequently. Properly aligned wheels will also reduce road shock, which makes your ride more smooth and comfortable and your car easier to handle.
Alignments and Service at St. Charles Hyundai
St. Charles Hyundai's service center is dedicated to providing you with personal, professional service so your car can stay in like-new condition for as long as possible. Regularly scheduled maintenance is the best way to ensure that your vehicle will continue to serve you well for years.
Head to our website to take a look at our suggested maintenance schedules for your particular Hyundai model. If you suspect your vehicle may be experiencing an issue or if you need a wheel alignment, contact the team at St. Charles Hyundai to schedule an appointment.