Drivers all throughout the St. Charles, St. Louis, and Saint Peters areas know that staying on top of their vehicle's fluids is one of the best ways to keep the car running smoothly and at its best for many years. Your car is expensive, and it requires a great deal of maintenance to ensure it functions properly. There are several ways to help avoid costly maintenance, and one of the easiest ways is knowing when your fluids need to be changed.
In this article, we'll go over the different fluids your car needs to run. We'll also let you know when the best time is to have them changed. You'll even learn what will happen if you neglect to change your fluids. 
Engine Oil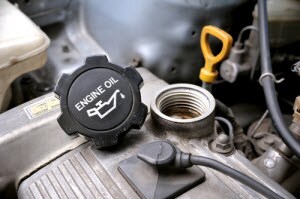 Having your oil changed is one of the most common forms of automotive maintenance. Your oil acts as a lubricant to the many moving metal parts in your engine. It helps disperse heat so these parts don't cause friction and damage your engine. Your oil gets dirty and less effective, so it requires a change. Hyundai recommends you change your oil and oil filter every 7,500 miles. 
Brake Fluid
Brake fluid is an important fluid to keep an eye on. It helps your brakes function, and allows you to be able to stop when you need to. If you notice your brakes are acting funny, you should check the fluid to make sure you have enough, and that it's not nearing the end. Brake fluid is supposed to appear as a golden color, but if it's brown, it's time to have it changed. Most mechanics recommend a brake fluid change every two years, unless problems arise before that. 
Power Steering Fluid
Power steering fluid is what helps maneuver your vehicle. Without power steering, your steering wheel would be next to impossible to successfully turn. This fluid requires a check every month, but it doesn't need to be changed often. Mechanics recommend you give it 50,000 miles before you replace this fluid. 
Transmission Fluid
Because your transmission fluid is part of a closed system, it should never appear to be low. If it is, you should take it in to have it checked and filled. One of the best ways to determine if you need to change your transmission fluid is by sight and smell. This fluid is red, so if it appears brown, you should have it replaced. If it smells like it's burned, you should take it in to have it looked at. Commonly, it's recommended you replace this fluid every 50,000 to 100,000 miles. 
Engine Coolant
Engine coolant, also known as antifreeze, helps keep your engine cool. When you check this fluid, make sure your vehicle is off and your engine is cool. If the fluid is low, you can always fill it up to the line. It's always important to check this fluid, but it doesn't require a replacement for two to three years. 
Keeping up on your vehicle's fluids is extremely important to have a fully functioning automobile. If you need advice, or assistance with your vehicle's fluids, you can always contact us at St. Charles Hyundai. We're more than happy to help our drivers in the St. Charles, St. Louis, and Saint Peters areas.