Every car owner in St. Louis, Saint Peters, St. Charles, and O'Fallon concerned with keeping their car running knows the importance of regular maintenance. And one of the most important maintenance tasks is having your transmission flushed. Over time, the quality of the fluid in your transmission deteriorates, and if you don't flush and then replace this old fluid, it can cause serious, costly problems for your car.
If you want to make sure your transmission functions properly and your car lasts for thousands of miles, you should learn how often to flush your transmission fluid. Find out when to get your transmission flushed, and learn a few warning signs that you're overdue for this extremely important maintenance task.
Flushing Your Transmission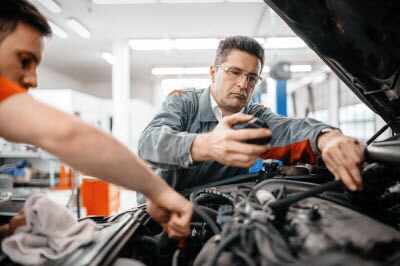 The best way to know when to get your transmission flushed is to reference the owner's manual for your specific vehicle. For instance, some manufacturers recommend transmission flushing every 100,000 miles.
However, like many maintenance tasks, the frequency you'll need your transmission flushed will depend on how you drive your vehicle. If you drive your vehicle in intense driving conditions, then your transmission will be flushed much more often. For most drivers, flushing their transmission every 30,000 miles, or two years, will suffice.
Transmission Warning Signs
If you've put off flushing your transmission for too long, you'll notice a change in the performance of your vehicle. Paying attention to these warning signs will let you know that you need to visit your service professional right away to have your transmission flushed.
The biggest red flag that your transmission needs flushing is a grinding noise coming from the transmission. While this can sometimes mean your fluid level is too low, it can also be a sign that your transmission fluid has become overwhelmed by dirt and grease. Whether you need more fluid, or your transmission flushed, be sure to schedule service if your transmission starts making strange noises.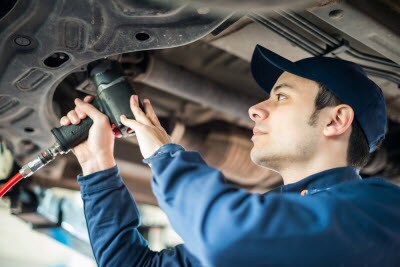 If you're overdue for a transmission flushing, you'll also notice problems with your ability to shift gears, even if you have an automatic vehicle. In addition, you may notice that your gears are constantly slipping, which indicates a dirty transmission.
When there's a problem with your transmission, it can interfere with the hydraulic power of your vehicle. If your transmission fluid is too dirty, you may notice that your car surges with no explanation. When your car surges forward or backward unexplainably, it's time for a transmission flush.
Flush Your Transmission
If you notice any of the previous warning signs, or if it's been more than 30,000 miles, then you'll know that it's time to have a maintenance professional flush your transmission. To get help with flushing your transmission, or to determine when it needs to be done, schedule an appointment with the service and parts department at St. Charles Hyundai.
The experienced maintenance professionals at St. Charles Hyundai know how to flush your transmission quickly and effectively, so that you can get back to your life in Saint Peters, O'Fallon, St. Louis, or St. Charles. Whatever vehicle service you need, our maintenance professionals are here to serve you. Come see us today.