Drivers in the St. Charles, St. Louis, and O'Fallon area know that there are several signs to be aware of that indicate a problem with your vehicle. These signs are usually noises and smells, but what about drifting and pulling? There are several reasons your vehicle is pulling to the right or the left, so to give you a better idea of what's going on, we're going to give you a list of many reasons your vehicle is behaving this way.
Low Tire Pressure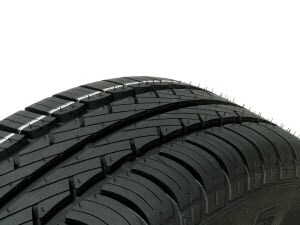 One of the more obvious clues as to why your vehicle is pulling is low tire pressure. When your tire is low on air and you're driving, your vehicle will pull to the side with the least amount of tire pressure. It's always a good idea to visually check your tires before you head to your destination.
Mismatched Tires
If you replace one of your tires, make sure that it's the same brand, size, and style as the rest of the tires on your vehicle. Your vehicle could pull toward the mismatched tire because it doesn't have the same tread marks as the rest of your tires. Consider this when purchasing a replacement tire.
Tire Defects
Like most things that are mass produced, a few defects can slip through the cracks and wind up on your vehicle. Tire conicity is a defect that results in a hard pull when you're driving. This is particularly noticeable when driving at higher speeds, so be aware if your vehicle is pulling hard.
Tire separation is another culprit behind pulling and drifting. Over time, air forces the belts to separate from the tire body. At low speeds, tire separation will be noticeable as a shake or a wobble.
Wheel Alignment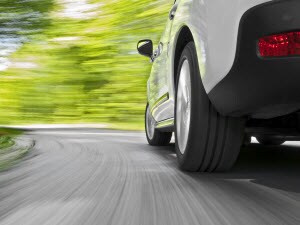 Another major cause of pulling and drifting is your alignment. There are several factors that can alter your wheel alignment, including potholes and driving over curbs. Over time, and with enough mishaps, your alignment will be thrown off and it will cause your vehicle to pull to the side.
Memory Steer
Normally when you make a turn, you loosen the steering wheel after the turn has been completed and the steering wheel will return to the center. Memory steer is when your steering wheel fails to return to the center. Generally, this could be an alignment issue or it could be your tire rod. The tie rod keeps the steering rack connected to the steering arm, which allows you to turn your wheels via the steering wheel.
If you notice that your vehicle is pulling and you're unsure of the cause, schedule service with us at St. Charles Hyundai. Our service center is here for you. Our certified technicians can help you find out why your vehicle is pulling to the side, and they'll correct the problem so you can continue driving straight.
At St. Charles Hyundai, we're proud to serve drivers like you in the St. Charles, St. Louis, and O'Fallon area.