When you drive your car every day, you feel like you know every inch of it. You can even tell when there's something wrong just by sensing something off with its performance. Still, have you ever had to ask yourself why is my car shaking?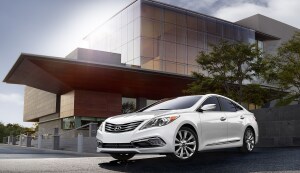 Shaking or vibrating is a common issue that drivers across the St. Charles, St. Louis, and O'Fallon area face. However, determining the cause of your shaking car is the first step to correcting the issue so your vehicle can perform as expected. Our team of experts at St. Charles Hyundai is here to give you the top reasons why your car is shaking, and if that's not enough, come down to our dealership and we'll be happy to help.
Inspect Your Braking System
This is easy to determine if your brakes are the cause of your vibrating car. If you notice that the shaking only occurs when you apply the brakes, it's most likely an issue with your braking system, but more specifically, your rotor. This occurs if your rotor becomes bent or warped, and when the calipers and brake pads squeeze down on the misshapen rotor, they can't grip it properly so it creates a strong vibration. Be sure to have your rotor checked if you think this is the cause of your car shaking, read our article and find out everything you'll need to know about breaking systems.
Maybe It's Your Tires or Wheels
There are several factors involving your tires and wheels that could result in why your car is shaking. The best case scenario is you'll need to have your tires rotated, which is a relatively quick and inexpensive solution. If your car shakes at specific speeds or your tires are unevenly wearing, then the tire rotation is your best bet at correcting the issue. If your tires roll unevenly or their tread has separated, the only fix for this is a tire replacement.
Your wheels can also be the cause to your shaking, and it's easy to tell if you notice that the steering wheel is vibrating as well. There are a variety of issues that could lead to your wheels being the cause, including worn wheel bearings (caused by excessive wear and tear), damaged tie-rod ends or ball joints, and even if the wheel is deviating from its rotation.  For more information, read our article on tires and tire rotation.  
Under the Hood or Under the Car
Engine problems can certainly have something to do with your vehicle's shaky performance. The most common reason your engine is causing this is that the spark plugs need to be replaced, but if they're fine, it could even be the spark plug wires. Another issue that your vehicle could be facing is either a dirty air filter or a clogged fuel filter, both of which would restrict necessary elements-air and fuel-to your engine.  Schedule an appointment today so we can take a look for you.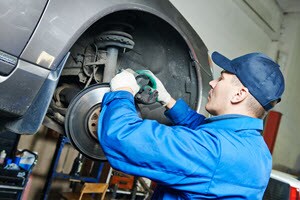 Lastly, the root of the problem could be the axles, whether your axle is bent and its causing the vibration, or your CV Joints are torn or damaged. Either way, the problem needs to get corrected so your vehicle can perform smoothly.
Put a Stop to the Shaky Car
Have you noticed any of these types of symptoms? If you're looking for an answer to the why is my car shaking question, you may want to stop in and see us at St. Charles Hyundai. Our technicians are skilled and they use the latest diagnostic equipment to determine the root of the problem and work to find a long-lasting solution.
Is your car shaking? Contact us at St. Charles Hyundai. We're always happy to help our drivers in the St. Charles, St. Louis, and O'Fallon area with their automotive needs.