When you go for a drive in Saint Peters, St. Charles, St. Louis, or O'Fallon during the frigid winter months, you rely on your car's heater to help you stay warm. That's why it's so concerning to turn on your heater and only have it blow cold air.
If your car heater only blows cold air, it can be difficult to stay comfortable, which is why you need to diagnose and fix the issue as soon as possible. Here are a few reasons a car heater only blows cold air:
Low Coolant Levels
Heater Core Problems
Controls & Thermostat
Lets take an in-depth look at these common issues and some tips for fixing them so you can stay warm on the road.
1. Low Coolant Levels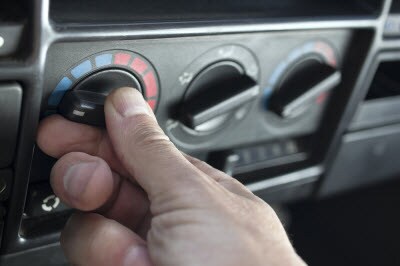 Almost every car owner knows that engine coolant is used to make sure that their automobile's engine doesn't overheat at high temperatures. Many people are surprised to learn, however, that engine coolant is also integral to the functioning of their heating system.
When you activate your car heater, coolant transfers from the engine to the heater core, resulting in warm air blowing into your vehicle. Before this happens, it'll usually take a little while for the coolant to heat up. If the air coming out of your heater never warms up, it may mean that you don't have enough coolant in your engine.
2. Heater Core Problems
One of the biggest reasons that a car heater only blows cold air has to do with your heater core. The heater core is the part that heats your coolant and then blows the resulting hot air into your car. If this part malfunctions, it'll be impossible for your heater to warm your car effectively.
There are several issues that can impact your heater core, including a blockage in its tubing and a blower motor malfunction. If there's an issue with your heater core, you may notice that your engine overheats, that you rapidly run out of coolant, or that there's fog in the cabin of your car.
3. Controls & Thermostat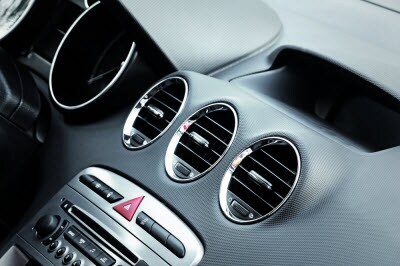 A lack of coolant and problems with the heater core are two of the most common causes of a heater blowing cold air. However, if you've checked these issues and the problem isn't resolved, there are a few other solutions you could try.
First, check the controls for your heater. Over time, these buttons and knobs can wear out or become clogged with dirt and grime, keeping them from working properly. Second, you may need to have your thermostat gauge examined. If the gauge still reads cold, even when your engine is heated, it may be broken.
Related Posts:
Fix Your Car Heater
If you want to stay comfortable in your car during the winter, you need your heater to function properly. And if your car heater only blows cold air, then you need help from the service team at St. Charles Hyundai.
Our service professionals can handle car problems both large and small, and can easily find out why your heater is blowing cold air and correct the issue. St. Charles Hyundai is the premier destination for car owners and buyers from O'Fallon, St. Louis, St. Charles, and Saint Peters, and we're ready to work for you.
So, don't wait. Contact us today!