Winter is coming to St. Louis, St. Charles, O'Fallon, and Saint Peters, so it's important to prepare accordingly. The following winter driving safety tips will help you stay composed on the road while the wind howls and snow falls.
A few of the topics discussed in the coming sections include general automotive tips for winter, how to drive in the snow, and what you should do to prepare for long-distance traveling. St. Charles Hyundai will also help service your vehicle, so you can better tackle the approaching cold!
Tips to Know During the Winter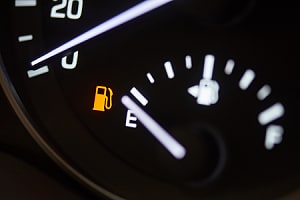 On a day-to-day basis you'll want to ensure your vehicle is ready to handle the rigors of winter by sticking to a few important tips and tricks.
First, keep your gas tank filled above the halfway point. If your gas gets too low, it could potentially freeze. Also, be sure your tires are inflated to the proper specification, so you can maintain traction on slippery surfaces.
Heating your car up before driving is a good idea, as well-just be sure you don't do this in an enclosed area or the exhaust fumes will build up, creating a potentially dangerous environment.
How to Drive in the Snow
Driving in the snow isn't that much different than driving in any other conditions. You'll simply want to slow your tendencies down a touch, as well as follow a few other guidelines.
Accelerating and decelerating, for example, should be done with caution. This is because vehicles are more likely to slide when coming to an abrupt stop, or when trying to accelerate rapidly. So, be sure you're practicing patience.
In addition to this, you'll want to leave more space between your own vehicle and the vehicle in front of you. This allows you more room to slowly decelerate, rather than slamming on the brakes and potentially sliding.
Finally, you'll want to maintain momentum when traveling up or down a steep slope. This is important, because immobile vehicles require more force to get going. The only way this force can be generated, however, is with traction, and traction is typically lacking on snowy roads.
When Traveling Long Distances…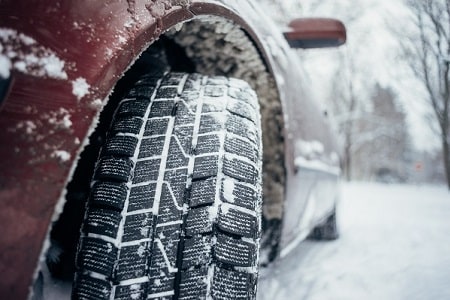 Being prepared for the unexpected is the most important part of traveling long distances in the winter.
First, you should be tracking the weather to make sure no storms are approaching. After that, gather blankets, hats, gloves, scarves, food, water, and any medicine you may need for the trip.
Before you leave, be sure to let someone know, and also let them know how long you expect to be on the roads so they can anticipate your arrival.
Finally, while cruise control serves a valuable purpose on well-maintained roads, avoid using this feature if the weather gets chilly and the highways become slick.
Follow These Helpful Driving Tips This Winter
Staying safe while driving around St. Charles, St. Louis, O'Fallon, and Saint Peters is much easier when you follow these helpful tips! So, be prepared before hitting the open roads this winter, and if you need any automotive service, contact St. Charles Hyundai!