When it comes to driving in heavy rain in the Saint Peters area, your vehicle has a variety of systems and components that aid you to ensure that you're safely maneuvering the wet roads. Of course, the traction and stability control systems are there to make sure that your vehicle remains on its path, but your windshield wipers are the most important feature. However, when it's time to change out your worn wiper blades, you can relax knowing that St. Charles Hyundai is your best bet for wiper blade replacement in Saint Peters, MO.
Learn how to change your windshield wipers here!  How to Change Windshield Wipers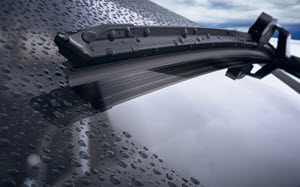 How Windshield Wipers Began
While windshield wipers are a major component to safe driving in the rain, they weren't always equipped on vehicles. Actually, the first windshield wiper was invented and put into production in 1903. It required the driver to manually activate the wiper, but it wasn't too long until manufacturers began implementing motors into the wipers so drivers could keep their hands on the wheel at all times. But, despite the convenience of automatic wipers, they only moved at one speed, which during varying rain fall, it could still affect the driver's view of the road and their ability to keep themselves and their passengers safe.
It wasn't until 1963, when an engineering professor in Detroit came up with intermittent windshield wipers, that this convenient feature got new legs, or technically, arms. Since then, intermittent windshield wipers became a staple with vehicles. This revolutionary design allows drivers to adjust the speed of their wipers so they could drive safely during a slight sprinkle or a heavy downpour.
Why You Need to Change Your Wiper Blades
Wiper blades work tirelessly to clear your windshield of water and debris so you can see what's in front of you. But due to the constant scraping of the windshield, the rubber blades begin to wear down. Over time, the blades won't be as effective at wiping your windshield, and you'll need to find replacements. However, when you forget to deactivate your wipers and the windshield is dry, your wipers see the most wear. Not only does dry-wiping significantly wear away at the blades, but the sound of the dry rubber dragging across your windshield isn't the most pleasant.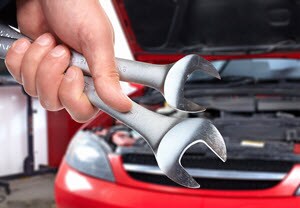 When the time comes to seek out wiper blade replacement in Saint Peters, you can always rely on our team at St. Charles Hyundai to help you out. The process is fairly easy, so you'll know that you won't have to wait long to have your wiper blades replaced and functioning like new. However, if you're a DIY kind of driver, you can easily find replacement wiper blades in our parts department. Just tell our parts store associate the make and model of your vehicle, and they'll happily find you the right wiper blade replacements that you can put on your vehicle.
If you're in need of wiper blade replacement in Saint Peters, MO, let St. Charles Hyundai help you.