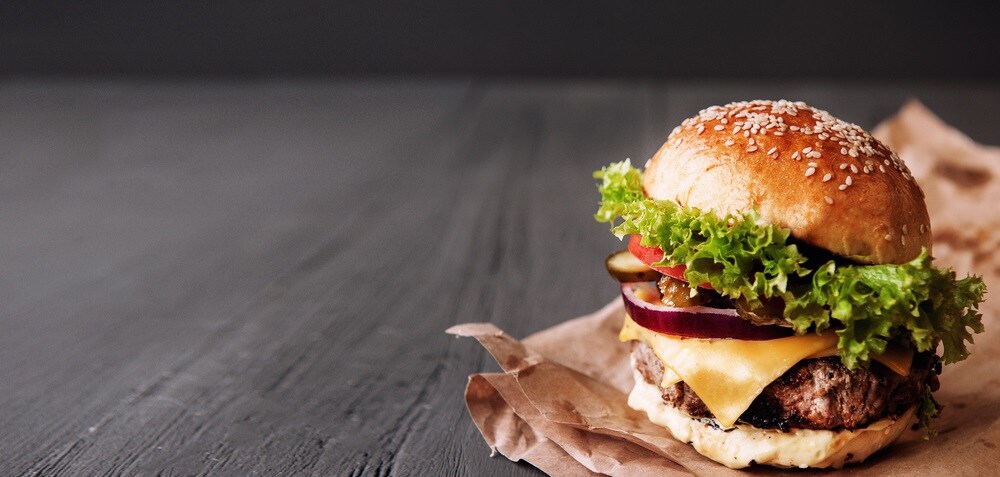 The best thing about a burger is how it can be great in so many ways. Whether you go for classic cheese or BBQ bacon, nothing beats a well-made burger. When you've got a craving for a half-pound patty of ground beef excellence, visit one of the top burger spots near St. Louis, MO.
The Dam
For fast food that's slow-cooked to perfection, check out The Dam. Just steps from Tower Grove Park, you can enjoy specialty burgers, hand-cut Belgian fries, and recommendations for what local beers to pair them with.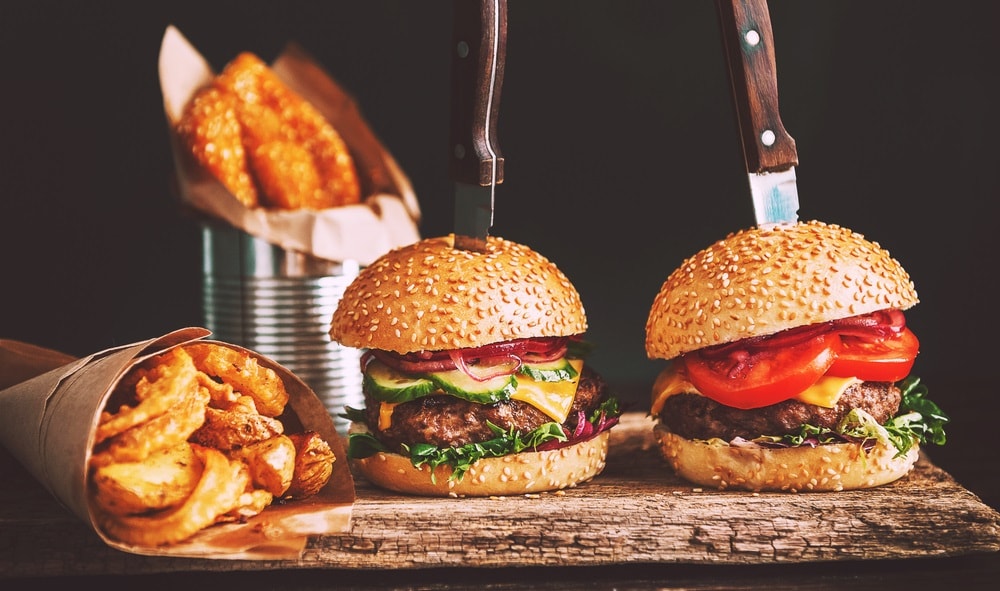 Located in the historic Tower Grove neighborhood, you'll find The Dam sharing the space with the Amsterdam Tavern. This gives you a great opportunity to create the beer and burger combination that you want.
All their burgers are made from fresh, antibiotic, and hormone-free, premium Black Angus beef. If it's your first time there, order their signature The Dam burger with two patties, American and Swiss cheese, and their secret Dam sauce.
They've also got decadent choices like The Belgians with Gouda cheese and a Belgian dipping sauce, and the towering Animal burger with three patties, jalapenos, bacon, and BBQ sauce.
To keep up with their specials and get some recommended beer pairings, follow them on Facebook.
Stacked Burger Bar
When you want a big juicy burger, head over to Stacked Burger Bar. Their ground beef creations live up to their name with mountains of flavor between two brioche buns or Texas toast.
With a dozen burgers to choose from, you're sure to find the combination of flavors that's right for your taste buds.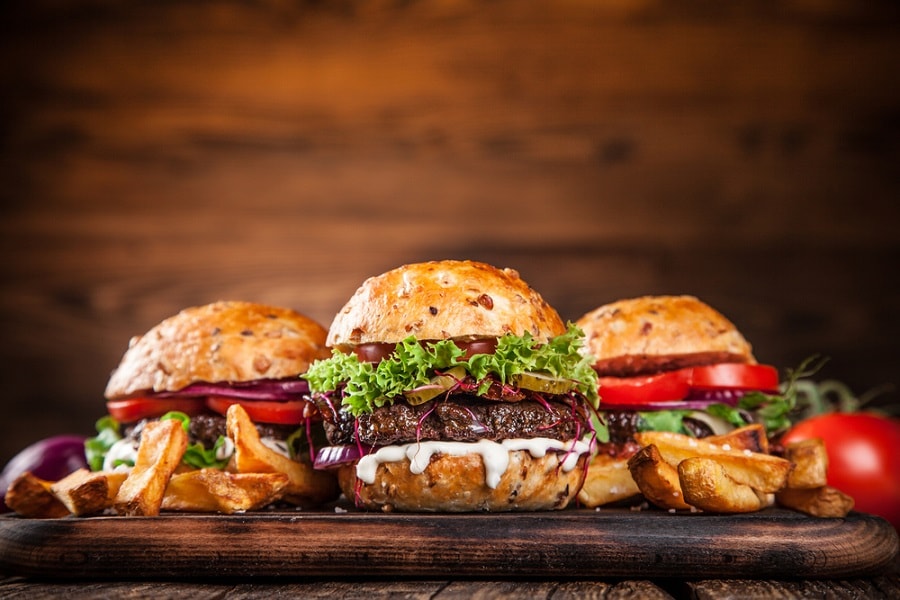 If you skipped breakfast, you can get an afternoon wakeup call with the Wakey Wakey. It's got a fried egg on buttered toast. When you want something spicy, try the En Fuego with pepper jack cheese, roasted corn guacamole, breaded jalapenos, and chipotle aioli.
You can even get classic St. Louis style BBQ on a burger. The Wet Nap features ground Chuck, smothered brisket, and a house-made three cheese sauce and crispy onions.
There's always some variety, too, with the Burger Of The Month. To find out what the latest #BOTM is, follow Stacked Burger Bar on Facebook.
Sub Zero Vodka Bar
Sub Zero Vodka Bar is where burger lovers and craft cocktail drinkers come together. Let their expert mixologists fix you a drink that'll go perfectly with what you ordered from the grill.
This upscale spot features lots of options like Kobe beef, Black Angus, lamb, and bison burgers. You can build your own or try signature ones like the Sub Zero Melt with Hereford beef, pickled jalapenos, caramelized onions, and both American and cheddar cheese on a sourdough bun.
For some southwest flavor, saddle up to the CWE Slinger. It's loaded with chili, potato wedges, bacon, a fried egg, and jalapeno cheese packed on top of two patties. Your vegetarian friends can enjoy that flavor too with the Southwest Veggie Burger.
Follow the Sub Zero Vodka Bar on Facebook to see what their latest specials and specialty cocktails are.
Order's Up!
Visit these three spots to see, smell, and taste why they're the top burger spots near St. Louis, MO. With so many flavors brought together by passionate chefs, you're sure to be back for more.