There's two types of fall-lovers in this world. There are those who live for the hot chocolate, the hayrides, and the endless flannel button-ups. Then, there are those who live to be terrified. If you find yourself in the latter category, you've come to the right place!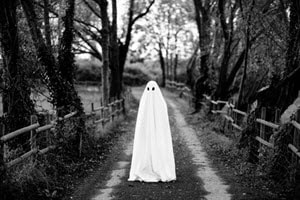 Below, we've listed out the scariest of the scary attractions you can enjoy (or cower from) near St. Charles this Halloween season.
Creepy Lair: St. Louis
The escape room trend is tightening its grasp on America, and St. Charles is finding itself in the thick of it. These hands-on, skill-filled experiences are popping up all over the place, especially now with Halloween right around the corner. Imagine being abducted and trapped with only an hour to escape. Think you can make it out in time?
Test your skills at Creepy Lair: St. Louis, a mastermind escape room. These rooms are incredibly unique, but only time can tell whether or not you and your team will be part of the lucky 23% success rate.
Creepyworld
Creepyworld, in short, is the biggest and longest haunted Screampark in the United State. What's a screampark, you may ask? Well, at this particular screampark, you'll find 13 horrifying attractions that will keep you on the edge of your seat even after you leave.
In addition to the returning attractions from years past, Creepyworld 2017 will feature two new rides, including Quarantine World War Zombie and Trick-R-Treat Haunted Hayride. Both new attractions throw you into terrifying simulations, like a zombie apocalypse and an innocent night of trick-or-treat gone horribly wrong.
Phobius Haunted House
Another sick and twisted world you'll want to get sucked into this spooky season is that of Dr. Cyrus Fears. The troubled past of this fictional man sets the backdrop for this dismaying story about a doctor and his twisted carnival empire.
Phobius is much more than a frightening show-it's a hands-on experience that weaves you into the binding of a terrifying story. Many leave wondering what is real and what is fake.
St. Charles Ghost Tours
Halloween at its very core came into existence to remember the dead. This is how ghosts came to be one of the most predominant symbols of the holiday to this day. Whether you believe in them or not, it's not hard to feel on edge on a spooky tour like the one offered by St. Charles Ghost Tours.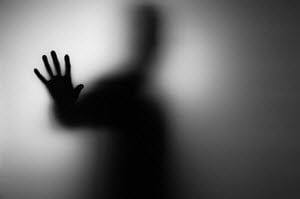 Named the #1 Ghost Tour in the Midwest, St. Charles Ghost Tours aims not only to get you feeling on edge, but educate you on the fascinating history of the town.
Get Spooky!
What are you waiting for? The Halloween season comes only once a year, and you don't want to miss it! Get out there today and enjoy these spook-tacular attractions before the holiday disappears before our very eyes.