Planning the perfect night out shouldn't be too hard in Historic St. Charles. However, you want to find a delicious meal to complement the views of the rustic buildings and the air of history. With so many different eateries, one could find the decision to pick the best one a bit harrowing.
But don't worry, we're here to help you plan your memorable evening by giving you our list of the three best restaurants in Historic St. Charles.
Hendricks BBQ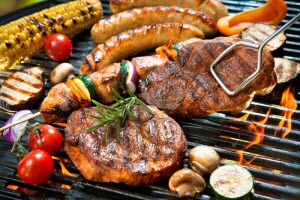 Having a fun night out doesn't mean you have to go to a high-end French restaurant. Actually, you'll find the delicious meats and sides at Hendricks BBQ much more appetizing. Sample some of the award-winning dishes at this eatery, and you'll be glad that you decided to go.
If you can't decide on the many options available, why not try them all? The Whole Shebang lets you sample the entire BBQ menu, complete with your choice of four fixins. Whether you're in the mood for smoked brisket, pulled pork, ribs, or Southern fried catfish, you have your choice of all these and much more.
This restaurant even features a diverse bar menu, complete with tap and bottled beer, cocktails, moonshine, and an extensive list of whiskey, scotch, bourbon, and rye.
Have a historic evening at Hendricks BBQ!
Sugarfire Smoke House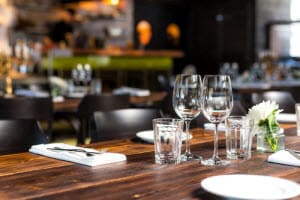 Another classic restaurant is the Sugarfire Smoke House. This eatery offers delicious BBQ and American cuisine and was voted the best BBQ in St. Louis during 2016 Feast 50.
However, you don't have to stick to just BBQ to enjoy yourself. You could sample appetizers like the smoked fried artichokes with lemon aioli or the pork belly hush puppies with jalapeño jelly.
If you want to keep it simple, you can get a variety of different sandwiches, like the brisket sandwich, the Carolina, or the chicken biscuit. The best part is that you can try any number of their house-made sauces to find your perfect flavor. You have your options of St. Louie Sweet BBQ, Carolina Mustard, Coffee BBQ, or Sugarfire 47.
Plan your sweet and smoky evening with Sugarfire Smoke House.
Pio's Restaurant & Cocktail Lounge
If you're looking for classic and authentic Italian food, then head to Pio's Restaurant & Cocktail Lounge. This location really fits with Historic St. Charles because it's been open for more than 60 years.
Start your night with appetizers like breaded artichoke hearts, toasted ravioli, or frog legs. You can even get a sampler if you can't choose.
Of course, you'll want to save some room for the mouthwatering entrées. Pio's offers a variety of steaks to choose from, like prime rib, ribeye, New York strip, and filet mignon. The seafood menu is vast and includes Alaskan king crab legs, rock lobster tail, and a Seafarer's Platter. Or you could stick to classic Italian dishes or pizza.
Relax and enjoy yourself at Pio's Restaurant & Cocktail Lounge.
Now that you know our list of the three best restaurants in Historic St. Charles, it's up to you to find your favorite.