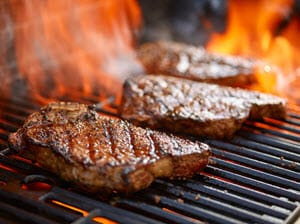 There's nothing as delicious and nourishing as a perfectly cooked steak. But manning the grill can be tough, because the fear of overcooking it can be harrowing, especially when your family is expecting a beautiful piece of meat that's grilled to perfection. Instead, why not avoid the stress altogether and head out to a steakhouse that not only has a variety of cut options, but also a team of professionals who can get the temperature right? Luckily, we found some of the best steakhouses near St. Louis, MO, for when you're hankering for a delicious steak.
Jilly's Café & Steakhouse
1630 Gravois Road, High Ridge, MO                            Facebook
Since 2006, Jilly's Café & Steakhouse in High Ridge has been serving quality steaks to the greater St. Louis area. They offer an extensive menu, as well as a décor that's alluring and romantic. Using homegrown produce, and the best cuts around, they've certainly made a name for themselves in the meat industry.
While they have plenty of options like juicy Pork Chops, Veal Picatta, and a selection of seafood dishes, we're here to discuss the steak. You can certainly satisfy your cravings with the 14 oz. Ribeye Steak, or even the Blacked Beef Tenderloin Medallions with bleu cheese and beurre blanc. But there are also options like the Filet Mignon or the Petite Flat Iron Steak that'll leave a lasting impression. Book your next romantic evening at Jilly's Café & Steakhouse.
Sam's Steakhouse
10205 Gravois Road, St. Louis, MO                              Facebook
If you're looking for a savory selection of different cuts and styles, Sam's Steakhouse should definitely be on your list. When you arrive, you may want to start off with some appetizers to get your palate excited, with options like the Toasted Ravioli or Fried Artichoke Hearts, before you make your decision on your entrée.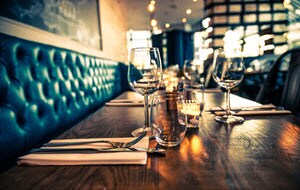 This steakhouse offers a 6 oz. and 9 oz. Filet Mignon, a 14 oz. New York Strip, a 14 oz. Prime Rib, and the jaw-dropping 24 oz. Porterhouse. You can even choose additional sides like a Lobster Tail or Shrimp. Set the flavor of your steak off with toppings like Oscar style, sautéed onions, brandy peppercorn, or even melted bleu cheese.
Tucker's Place
2117 South 12th Street, St. Louis, MO                         Facebook
Are you looking for an award-winning steakhouse to help you sink your teeth into a delicious cut of meat? Tucker's Place in St. Louis has been a steak staple in the area since 1982. With over 30 years of experience, they certainly have the skills and experience to get your steak to the right temperature.
Start your night off right with an appetizer sampler to get your taste of multiple flavors before heading toward your entrée. As for steaks, they carry everything from a Top Sirloin to a hefty Porterhouse. Complement your meal with some fresh sautéed vegetables or even The Works Baked Potato, which offers a variety of toppings to really add to the flavors of your meal.
Are you hungry for some steak? Try any of these top-rated steakhouses in the St. Louis area to find your favorite one!