Is your car due for an oil change near St. Louis, MO? Providing this service in accordance with your vehicle's maintenance schedule is one of the easiest ways to keep your engine running smoothly.
No matter what kind of vehicle you drive, the team at St. Charles Hyundai can replace your oil and filter for you. Read on to learn more about getting this essential service at our dealership near St. Louis.
When Do I Need an Oil Change?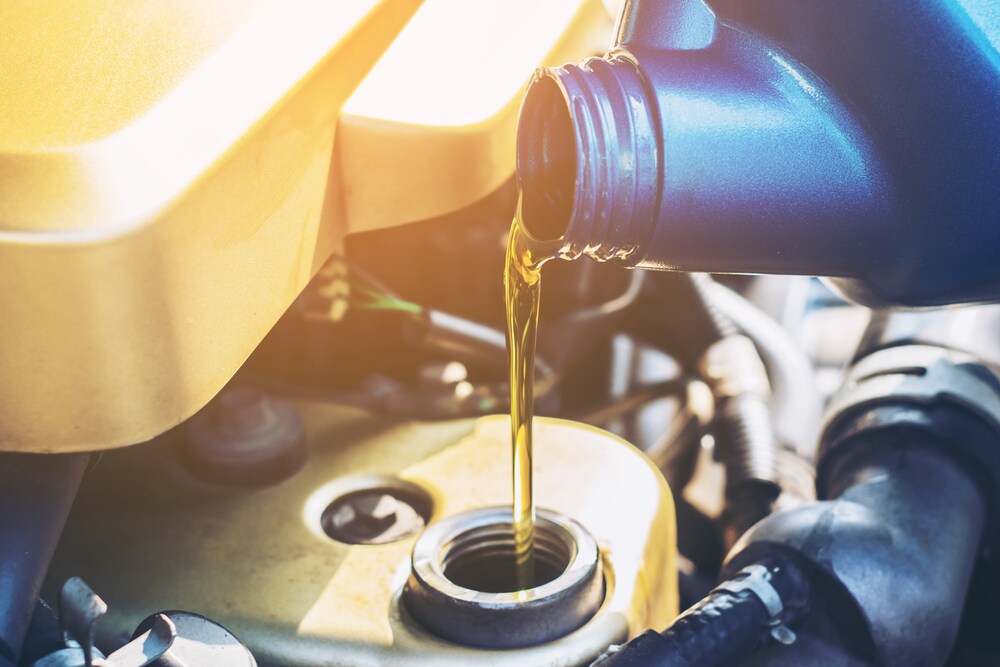 The answer to this question is different for everyone. To find out how often your car needs an oil change, we recommend checking your owner's manual.
In general, however, many vehicles need an oil change every 5,000 to 7,500 miles. Older cars may need them more often, while newer vehicles can often last up to 10,000 miles between oil changes.
Similarly, cars that use synthetic motor oil often need half as many oil changes as those with conventional. If you drive under severe conditions, on the other hand, you'll want to get your oil changed more frequently.
How Oil Changes Help Your Car
There are a lot of fast-moving parts inside your engine. Motor oil provides lubrication to prevent those parts from overheating. As your oil begins to break down, increased friction can wear down these internal components. This can lead to lower fuel economy and higher wear and tear down the road.
View our current service specials going on here!
Signs You Need an Oil Change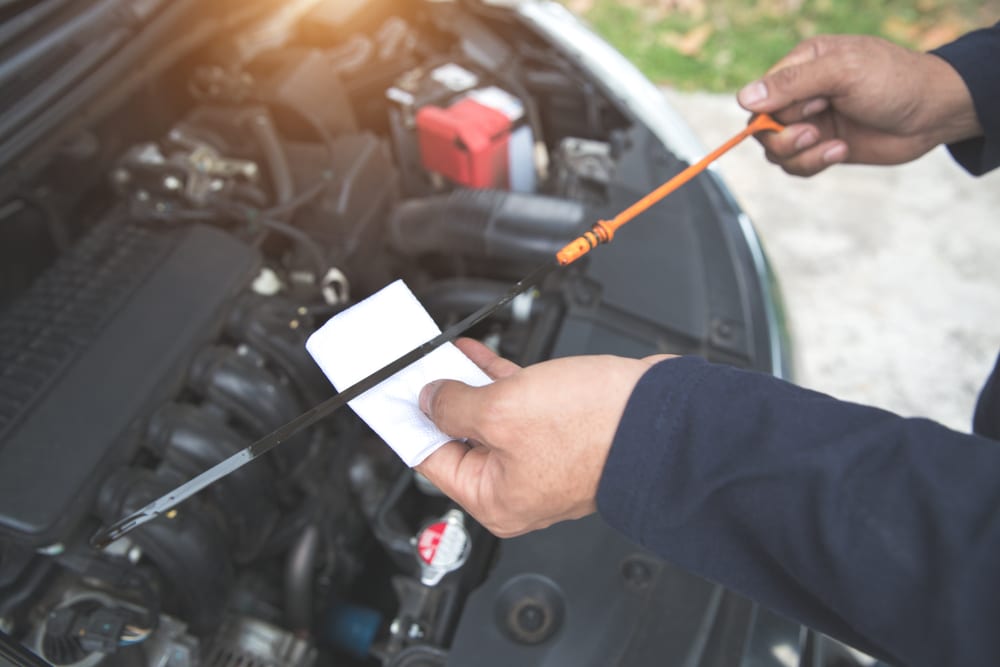 Luckily, a few simple checks can help you determine whether you need an oil change-even if you don't know when your last service was.
Of course, if your vehicle has an oil maintenance reminder system, an illuminated dashboard light is the easiest way to know you need this service. Again, check your owner's manual to determine whether your vehicle is equipped with a service reminder.
Otherwise, pop the hood and check your engine oil dipstick. If your oil matches any of the following descriptions, it's probably time for an oil change:
Low level on dipstick
Dark, almost black color
Gritty texture
Burnt smell
Getting an Oil Change near St. Louis
The actual process of getting an oil change is fairly simple, and our qualified mechanics have a lot of experience doing it. First, we'll drain the old oil out of your engine. Then, we'll replace the oil filter before adding fresh, clean oil to your car.
All you need to do is sit back and relax in our comfortable waiting area. The entire process shouldn't take long-you'll usually get your car back in 20 to 45 minutes. While you wait, feel free to take advantage of our free Wi-Fi and other amenities.
If you need an oil change near St. Louis, MO, contact St. Charles Hyundai today to schedule your service appointment. We offer three easy ways to make an appointment: fill out our online form, give us a call, or visit our service center. We look forward to taking care of your car!